---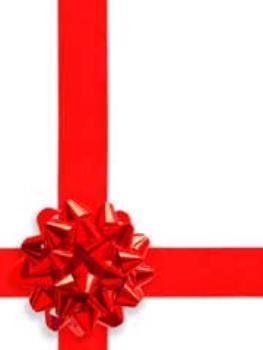 Consumers are revving up for the holiday shopping season and, since more than 110 million of them have smartphones, it's likely technology will play a bigger role than ever this year.
A survey from online shopping comparison site PriceGrabber finds that 31 percent of consumers already have shopping apps on their smartphone and 82 percent of them plan to use those apps to save money on holiday purchaases.
In addition, 32 percent of respondents with smartphones said they plan to download new shopping apps in preparation for the upcoming 2012 holiday season. Conducted from Sept. 14 to Sept. 27, 2012, the survey includes responses from 2,469 U.S. online shopping consumers.
Coupons, coupons, coupons
Asked what types of shopping apps they plan to download for holiday shopping, coupon apps were the most popular with 70 percent of the vote.
"Instead of clipping coupons, shoppers are scouring the internet and turning to their mobile devices to find the best deals. Our survey data states that 82 percent of consumers who already have shopping-related apps will use them in an effort to save money when purchasing gifts this season," said Rojeh Avanesian, vice president of marketing and analytics of PriceGrabber. "With mobile shopping growing at a rapid rate, it will be interesting to see how retailers will gain the shoppers' attention in the competitive mobile market space this holiday season."
Comparison-shopping apps were close behind smartphones, with 66 percent of shoppers saying they will download comparison shopping apps; 63 percent plan to download price check apps with the ability to scan barcodes; and 54 percent of respondents will download apps dedicated specifically to searching Black Friday deals.
Forty-three percent of consumers plan to download deal-of-the-day apps from daily deal websites such as Groupon and Living Social; 32 percent selected price calculator apps to determine discounts, tax and total cost of purchases; and 30 percent plan to download a gift list app to manage their shopping lists.
Fewer trips
Saving money, time, or just for fun, holiday shoppers are turning to new shopping apps to complement their in-store buying this year.
When PriceGrabber survey respondents were asked how many trips they plan to make to retail stores for holiday gift purchases this year, 45 percent of consumers said they plan to make the same amount of trips, 7 percent indicated more trips, and 48 percent said less trips this year.
Of those respondents, 57 percent of consumers said they plan to make between one and five trips to retail stores to purchase holiday gifts. Thirty-three percent plan to make six to 10 trips; 8 percent of shoppers plan to take 11 to 20 trips; and 2 percent plan to make more than 21 trips to brick and mortar stores.
---