---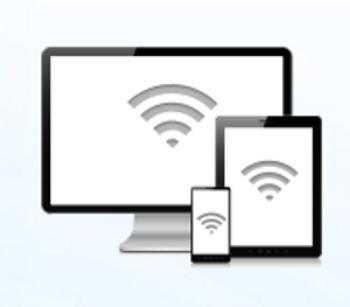 We all know what premium means, right? It means expensive. So what does "freemium" mean? Well, according to a new company called FreedomPop, it means "free" broadband for your mobile Apple devices -- up to 500 MB of free 4G wireless data each month, in fact.
So what's the catch, or catches?
First of all, the most-portable version, which uses a "sleeve" is only good with the iPod and iPhone at the moment. And second, it's just data -- no phone calls. Of course, with that free bandwidth, you can always use Skype or another Internet phone service to make calls. Third, it's not yet available everywhere.
Fourth, 500 MB (half a gigabyte) isn't all that much data but FreedomPop says it will sell one additional gigabyte for $10 a month, or five gigabytes for $35 a month. It has a pricing plan that's simple as dirt compared to the big guys.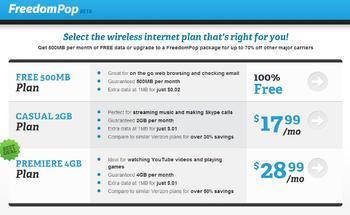 And fifth -- but you already knew this -- it's not really free of course, unless you choose the most basic plan and keep an eye on your usage. Oh, and also, it will cost you $99 for a "sleeve" that wraps around your iPhone or iPod Touch.
If you want to use another device, you can pay a deposit and get a portable wi-fi "hot spot" -- just like the ones available from other carriers -- to put in your home or office, or to carry around with you.
Timing may be right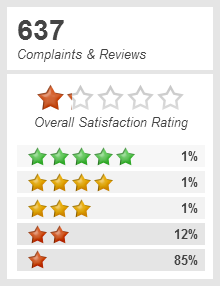 FreedomPop is the latest low-cost wireless plan to hit the U.S. market and it comes at a propitious time -- just as carriers are getting ready to push their monthly bills up another notch or two by offering faster Web browsing. (Faster browsing is great but, ahem, it eats up more of those pricey MBs, as many consumers learn to their sorrow as they slice open the monthly bill).
A single smartphone can already cost more than $100 a month and families with multiple devices are finding ever-increasing slices of their budget being eaten up by wireless bills, although if anybody's concerned about it, it's not showing up in cancellation rates at AT&T and Verizon, which are steadily gaining market share as they continue to roll out their 4G networks.
So how does this work exactly?
Technically, FreedomPop is a reseller. It contracts with existing 4G networks to sell excess bandwidth. Nothing exotic about that, although how long other carriers will be willing to play ball with FreedomPop and other resellers is an open question.
Sprint, the perennial No. 3, has been leasing space to lots of resellers and is on board with FreedomPop, according to press reports, as is Clearwire, which covers only a portion of the country.
A less-wired world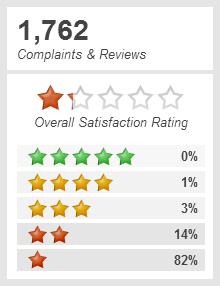 Your average consumer most likely still associates cable TV and home Internet service as originating with a wire that runs into the home but the big telecom carriers, having spent untold billions laying fiber to a relatively small portion of the nation, are increasingly looking towards their 4G wireless networks as the future.
Sure, Verizon's FiOS is blazing fast and generally more reliable than earlier cable services but it's not likely Verizon wants to continue digging up streets to expand it to less profitable neighborhoods.
The development of 4G, which rivals the speed of home cable connections, theoretically allows carriers to expand their market at much lower cost -- and less local regulation -- than laying cable.
A complex deal completed only recently gives Verizon a huge new cache of bandwidth that it can use to "wire" the country without using wire. How eager it will be to resell any of that capacity is another question.
Some see Sprint moving increasingly towards becoming a wholesaler, concentrating on building and operating its network and letting resellers handle the marketing.
Whatever model takes hold, it's likely that history will show that FreedomPop and other nervy start-ups had a good idea, and that maybe they had it at just the right time. We'll see.
---