---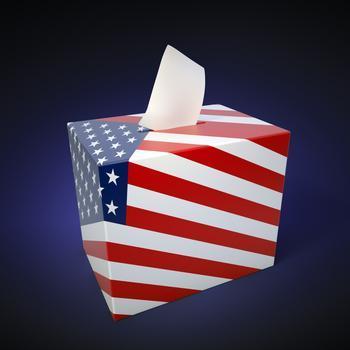 As the nation gets closer and closer to Election Day, both Democrats and Republicans are scrambling to strengthen their base and win over independent voters, and just like years past--Florida has become one of the key states for both parties.
Today, Florida officials are investigating a string of phony voter eligibility letters that were sent to voters in more than 20 counties, questioning the voters' citizenship along with their legal right to vote.
State officials say if anyone receives this letter they should completely ignore it and continue with their plans to vote, as the document is fraudulent and appears to be an attempt to scare certain people away from voting in this upcoming Presidential election.
"If you receive one of these fraudulent letters, it's completely bogus and it has absolutely no impact on your eligibility to vote," said Tim Durham the country chief deputy election supervisor of Collier County, in Florida.
Looks official
The phony letters had many worrying in Florida about not only their right to vote, but also their U.S. citizenship--as the document looked pretty official with a symbol of the American flag and eagle in the upper left hand corner.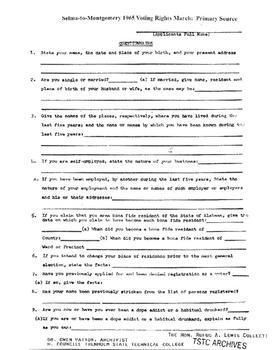 The letter also contains a header which says it's from Jennifer Edwards, supervisor of elections, although it has no signature from Edwards herself, which should also make Floridians automatically suspicious.
The letter not only questions voters' true citizenship, it also threatens jail time for those that aren't citizens and choose to cast a vote. In addition, the document threatens to remove the recipient's name from voter registration lists if they don't respond within 15 days. However, it has no return address, which makes it a little hard to respond, no?
But the letter still had some Florida citizens worrying, because it also said heavy legal action would be imposed on those who received the warning, but still tried to cast a vote.
The letter says state officials are "bringing into question your eligibility as a registered voter. A nonregistered voter who casts a vote in the State of Florida may be subject to arrest, imprisonment, and/or other criminal sanctions."
"Request a hearing"
The document also tells recipients before casting a vote in this upcoming election, "you may request an administrative hearing with the Supervisor of Elections to prove U.S. citizenship."
A representative of Orange County in Florida said those familiar with official state documents, should be able to tell the difference between the fake letters and the legitimate ones.
"It's just unfortunate that someone is playing a game this late in the elections," said Linda Tanko in a published interview. "This letter does not look anything like our normal letter we would send out," she said.
Florida officials say the phony letters will not be tolerated and those found responsible for creating and sending it, could face some pretty hefty jail time.
"The Florida Department of State unequivocally opposes all attempts at voter fraud or intimidation and will pursue every avenue to ensure free, fair and open elections for all eligible voters," said Ken Detzner, Florida's secretary of state in a statement. "Voter fraud and intimidation can deny voters their voice in government and will not be tolerated."
Some believe the phony letters wanted not just to than intimidate voters, but also wanted to steal personal information, as it also asked for people's driver's license and social security numbers.
Florida resident Jeff Siewert told a news outlet that he's voted in many elections and has never received these kinds of letters or any form of voter intimidation. Initially, he really questioned whether he was able to vote for his chosen candidate legally or not.
"I was born in the U.S., Siewert said. "I'm 65 years old. I've voted in multiple elections since the mid '60's and I was a little taken aback," he said. I was just concerned that for one reason or another my vote wouldn't be counted, and in this election every vote counts."
Although Democrats are blaming Republicans for the fake letters, many Republicans have received them too. Florida officials say recipients should call the state voter fraud hotline at 1-877-868-3737.
---