---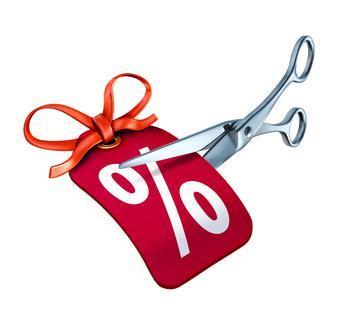 Low interest rates and the likelihood that they'll stay that way and don't seem to be doing a lot for consumer confidence.
Nearly three out of four people (74%) are not more inclined to borrow money despite the Federal Reserve's recent pledge to keep interest rates low until mid-2015, according to research released by Bankrate.com. In fact, just 23% report a greater inclination to borrow money.
The findings were announced in conjunction with release of Bankrate's monthly Financial Security Index, which rebounded to its highest level since June (from a 2012 low of 96.6 in September to 99.2 in October).
This was still not enough to tip it back into positive territory, since any number less than 100 indicates deteriorating financial security over the prior 12 months. The index has been below 100 in 21 of the 23 months since its inception in Dec. 2010.
More progress needed
"Recent stock market returns, housing data and the latest jobs report all have Americans feeling a bit better about their finances, but more progress is needed in order to achieve sustainable long-term improvement," said Greg McBride, CFA, Bankrate.com's senior financial analyst. "When asked about their overall financial situation now versus one year ago, slightly more Americans said it is worse now (25%) than better (24%). And the negativity is particularly pronounced among retirees: just 16% say they are better off today. That's the same reading as the unemployed."
Four of the index's five components improved over the past month: job security, savings, debt and overall financial situation. The other component (net worth) held steady. Only two readings (job security and net worth) indicate improvement in how consumers feel now compared to one year ago.
Thirty-one percent of full-time employees report better overall financial security now versus 12 months ago. And one-third of households with income of $50,000 or more per year report an improved overall financial situation now versus this time last year.
The new survey was conducted by Princeton Survey Research Associates International.
---