---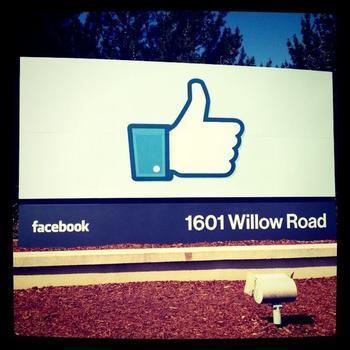 Well, it's been a little over 8-years since Facebook launched its ubiquitous website, and on his profile page founder Mark Zuckerberg reported the company now has 1 billion users.
Although the site's public image has taken a hit with the whole disappointing IPO thing, Facebook is still pretty much king of the digital hill when it comes to being totally ingrained into our culture and everyday lives.
And through all the award-winning movies, the good and bad press, and his notoriously reserved nature being made fun of, it's hard to remember that Zuckerberg is still only 28 years old.
To successfully wrap our heads around 1 billion users is somewhat of a challenge, but the number is only a small part of the company's success.
Also, the fact that Facebook has been involved in some pretty important world occurences like the ousting of former Egyptian president Hosni Mubarak , and the reshaping of how we communicate, discover things and meet people, it really shows how much of a global juggernaut Facebook remains.
A little emotional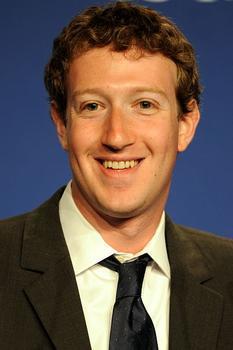 In his profile post, Zuckerberg's words seemed to have a splash of emotion as he thanked followers, while also letting them know that Facebook reached a billion users.
"This morning, there are more than one billion people using Facebook actively each month," he wrote. "If you're reading this: Thank you for giving me and my little team the honor of serving you. Helping a billion people connect is amazing, humbling and by far the thing I am most proud of in my life. I am committed to working every day to make Facebook better for you, and hopefully together one day we will be able to connect the rest of the world too."
Zuckerberg also said the company's billion user mark was actually reached last month, while specifying the count isn't an actual tally, it's really an estimation.
"Doing data analytics at this scale is a big challenge, and one of the things you have to do is sample," he said in a published interview. "So it's funny we were all sitting around watching us get to a billion users but it was actually just a sample of the users. It's like you're not going to try to pull a billion rows from a database, so you'll pull a sample and project out," explained Zuckerberg.
To celebrate the billion user milestone Facebook released its first ever commercial for its site, and to be honest it comes across a little strange.
Kind of odd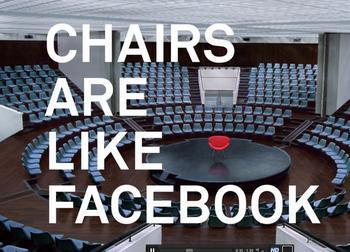 The video that's posted on the site's homepage starts with an image of a wooden chair that's suspended in midair in the middle of a forest. Upon first glance it looks interesting, but it gets a little too weird from there.
Somehow the company links chairs to Facebook, or Facebook users to chairs, it's hard to tell. The whole promo comes across as unnecessarily philosophical and confusing.
Then the person in the commercial spews out a bunch of unrelated words, like "doorbells, airplanes, bridges," and clumsily explains how these things are also like Facebook because they bring people together… huh?
All and all, the message of the commercial is incoherent and a bit too deep in meaning to be appreciated, but it's safe to assume the bad commercial won't hurt the company at all.
According to the social network tracking company Socialbakers, Facebook is still growing at massive speeds in Asian territories like Indonesia, where there has been a 7.6 million user increase since last month, which equates to a growth of 19.4 percent. India has also seen a significant increase in Facebook followers with a 5.91 percent user growth since last month.
Trying to connect
In a televised interview, Zuckerberg says that regardless of some of the controversy and negative press Facebook has received, he and the company have tunnel vision when it comes to not deviating from its initial goal of trying to connect people.
"The world is changing so quickly now with mobile stuff and different platforms emerging, that I think it's more likely that the biggest competitor for us is someone that we haven't heard of," he said.
"What that means for us is that we should just really stay focused on what we're doing. We have a pretty ambitious goal for the world. What we think will make the Web better. What we think will make all these businesses that integrate with us run more effectively. I think if we stay focused on doing that, that's really the main thing that we need to do," said Zuckerberg.
It seems that even with a bad commercial, Facebook is probably here to stay, which most people haven't yet determined if that's a good or bad thing.
---