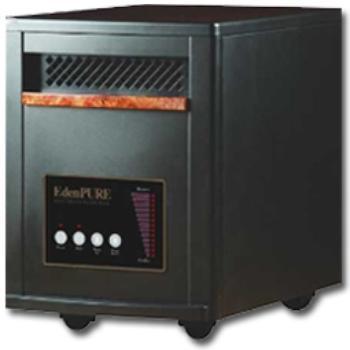 After my parents got tired of the fast-paced nature that makes New York City both exciting and annoying, our family moved to nearby Connecticut where the winters were always a few degrees colder than the five boroughs.
Growing up, a lot of our time was spent in the basement of the house, which my dad converted into a very cozy family room. There was one problem though: It was always extremely chilly down there, especially between the months of November and April.
Like many households, very strict temperature rules were set in place by my dad for us kids, and none of us were ever brave enough to touch the thermostat in fear of a mean look, a long lecture or worse -- so we just toughed it out by putting on a sweater or sweatshirt. But after a while, we finally got a space heater and all was perfect with the world and definitely a bit more comfortable.
Since that time in the mid-80s, space heaters have come a long way. From the old kerosene types that had hazard written all over them, to the small rectangular electrical heaters that have the three orange burning rods, it seems like it's hard for consumers to really determine what's safest, most efficient and most economical when it comes to buying a space heater.
Among the newer space heaters on the market today are the EdenPUREs, and according to some of our readers, the heaters haven't been giving consumers a very warm feeling when it comes to performance.
Quartz elements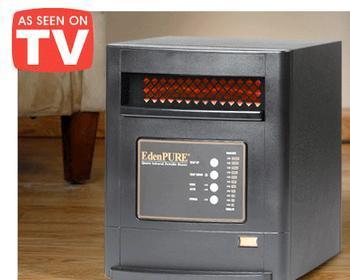 First, a little bit about the EdenPure: The heaters come in a few different models and the company says it provides "safe, clean, economical heat by using Infrared Quartz Elements," which many space heaters use nowadays.
So what seems to be the main difference with the EdenPure compared to other heaters?
The look of it seems to be far superior to a lot of other models currently on the market, as it resembles a small and subtle piece of furniture -- like an ottoman or a mini-fridge -- and doesn't heat-up on its surface, staying cool to the touch.
In fact, the company's website shows a picture of a family sitting around the heater, with a baby touching it, a child kneeling next to it, and a cat sitting on top of it, to show the coolness of the surface. Man, talk about overkill.
EdenPure also says its heaters provide "natural outdoor heat" -- whatever that is -- inside your home, since it's supposed to produce the same type of safe infrared rays the sun produces -- giving you a more even and comfortable kind of warmth, says the company.
Prices for the space heaters range from $175 for the EdenPURE Gen 3 1000, $197 for the EdenPURE Gen 2, and $397 for the Gen 4 1000. That's quite a bit more than you would pay for similar heaters at your local Walmart or Target store.
Not many stars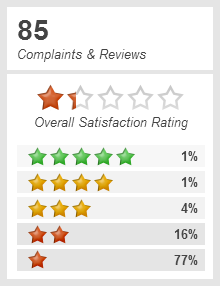 Currently, there are 85 reviewsof the space heaters in our comments section, and overall the EdenPURE received only 1 ½ out of 5 stars in the ConsumerAffairs satisfaction rating.
Many consumer grievances deal with the issue of the heaters not working properly after a year or so of use. Our readers report that some of the EdenPUREs tend to blow cold air after a period of time, and some have just stopped working all together.
Many of the heaters had to be returned, and a good portion of our readers said exchanging the product was a hassle, others sent it was pain-free. But arguably one of the worst cases with the heating mechanism was experienced by Barb of Indiana, who said her heater started giving off horrible smells shortly after purchase.
"I used the heaters last winter during the mild winter we had in Indiana," she wrote. "I turned my heat down to 62 and ran two EdenPure Gen 3 and 4 heaters during the evening. When I would go to bed, I left one on all the time when I was home. About a month later, I started to smell something but could not find the cause.
"About two weeks later, the heater I ran in the nighttime started to put off this smell all the time," Barb added. "I thought it might be burning off newness. Then all of a sudden, the heater overwhelmed me with this toxic type smell. I started choking and gagging, I could not breathe very well.
"So I took the heaters out of my house. I called EdenPURE and as you know I could not talk to the company about the issues. I have tried to reach them many times but to no avail," she said.
ConsumerAffairs reached out to EdenPURE and spoke with a company rep by the name of Ana, and she told us she's never heard of Barb's case where one of its products produced an odor.
"Unless the filter wasn't cleaned," Ana said. "There may be an odor from that."
We also asked Ana if there was a chance EdenPURE could assist Barb with the cleaning of her home, or do something for her to get rid of the toxic smelling odor, because having Barb just return the heaters isn't going to get rid of the bad smell in her home.
"We can definitely get with the manufacturer on that. That's definitely an option," she said. We are trying to get Barb and EdenPURE together to see if the issue can be resolved.
Kind of fragile?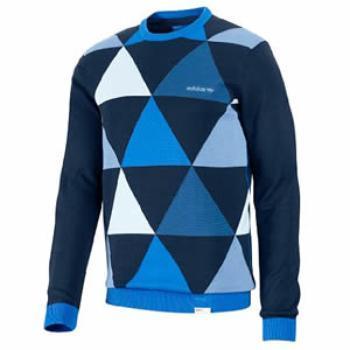 A common issue is the EdenPUREs seem to break down and the exchange process is cumbersome. 
Of course each case is different, and a lot of consumers may be completely satisfied with the heater, but EdenPURE certainly has its share of negative reviews.  There are lots of brands to choose from and it's often better to buy a known brand from a major retailer that will take it back if it isn't satisfactory.
On the issue of saving money, the only way a space heater will save you money is if you can turn down your thermostat so that most of your home gets colder, while the space heater warms up a room or two.
Space heaters are not inherently more efficient than your furnace, so unless you're going to huddle together in one room, it's probably a better bet to use the money you would spend on a space heater on insulation, storm windows ... or, to take a page from my father's book, a sweatshirt.