---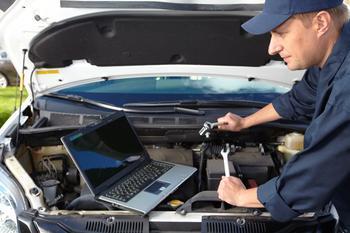 Your car makes many sounds, from the door chime to the rev of its engine. Over time the sounds tend to blend into the background, just part of the road noise.
But listen closely. Is your car trying to tell you something? It might.
"It's important for car owners to listen and act accordingly when their vehicle speaks up," said Rich White, executive director of the Car Care Council, a group representing the aftermarket auto parts industry. "By checking out what your vehicle is saying, you can take care of the problem now and avoid a breakdown or more costly repairs later."
Even if you know little or nothing about engines, any driver who gets behind the wheel on a regular basis quickly learns what sounds are normal. Any noise that is new, different or suspicious may indicate a problem.
Brake sounds
For example, a high-pitched squeal that stops when pressing on the brake pedal is a sign that a vehicle's brakes should be inspected. The same goes for grinding that could be the result of worn brake pads that should be replaced.
Thumping that increases and decreases with the speed of the vehicle is probably a sign of tire trouble. The diagnosis may be a bubble in the sidewall or torn rubber that could lead to a blowout. The sooner you have it checked out the better.
Sounds under the hood can also indicate that your vehicle is in need of attention. If you hear an unusual hissing sound, it may be caused by a disconnected or cracked vacuum hose. A squealing noise while revving the engine could be due to a slipping drive belt. Inspection and repair will allow your vehicle to operate more safely and efficiently.
"The number of sounds a vehicle may make are endless, so when your car is trying to tell you something, it's important to be alert, listen carefully and take action," said White.
---