---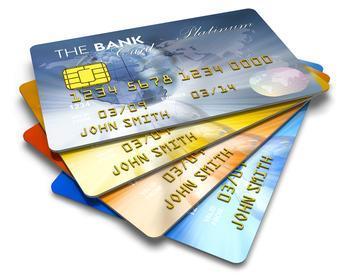 Consumers are doing a much better job managing their credit card debt,according to the latest figures from the American Bankers Association (ABA). However, the delinquency rate for some other types of consumer loans crept higher in the second quarter.
Delinquencies on bank-issued credit cards dropped below three percent of accounts for the first time since 2001 -- falling 15 basis points to 2.93 percent of all accounts and well below the 15-year average of 3.91 percent. That improvement helped lower the ABA's composite ratio, which tracks delinquencies in eight closed-end installment loan categories, to 2.40 percent.
Saving more, borrowing less
"Consumers are saving more and borrowing less as they work to pay down debt at a faster rate," said ABA chief economist James Chessen. "Economic uncertainty has made consumers hesitant to take on new debt, and building a stronger financial base has become a priority."
One reason for the better record of credit card payments may be the "weeding-out" process that lenders have gone through over the last four years. In the aftermath of the Great Recession some credit card accounts were unilaterally closed. Others had their credit limits reduced. Others were written off as uncollectable and no longer show up as delinquent.
While Chessen found the continued decline encouraging, the report didn't reflect the kind of comprehensive improvement across categories seen in the first quarter.
For example, delinquency rates were up slightly on direct auto loans, loans for boats, RVs and home equity lines. They were down slightly on third-party auto loans and mobile home loans. That means this report can't be interpreted as completely bullish.
Pause about the future
"The lack of broad-based improvement gives us pause about the future," Chessen said. "The economy experienced turbulence in the second quarter. Slow job growth and continued uncertainty means many consumers will face challenges managing their debt going forward."
Particularly troubling is that delinquencies in all three categories of home-related loans rose in the second quarter.
"While the housing market appears to have turned a corner, we are many quarters away from seeing improvement filter through to reduce home-related delinquencies," Chessen said.
Glass is half-full
Still, the banking industry is taking a "glass is half-full" view. Chessen said consumers should be congratulated on their prudent and cautious behavior toward credit, particularly given the uncertainty they face.
"Good financial planning is the best defense against inevitable economic bumps in the road that lie ahead," he said. "The economic path is far from certain as Europe continues to struggle and big decisions are needed to deal with the looming U.S. debt cliff."
The debt cliff is a provision of past debt-ceiling legislation that will trigger automatic and deep federal spending cuts at the end of this year unless Congress acts to adjust them. Considering Congress has not been able to agree on much in recent years, some economists worry deep cuts will occur at precisely the time tax cuts expire and rates rise.
---