---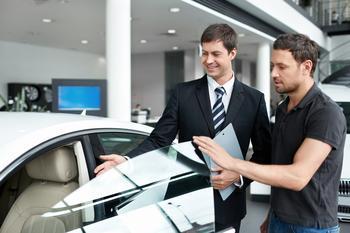 Even though household incomes have fallen over the last three years and unemployment remains stubbornly high, consumers are feeling better about the economy this month.
The monthly consumer confidence survey conducted by Thomson Reuters and the University of Michigan finds a significant one-month rise in the confidence index, from 78.3 to 82.6. That's the highest level since September 2007, just before the start of the Great Recession.
Confidence rose in both what consumers see as current conditions and their expectations for the future. According to the survey, consumers are disregarding forecasts of higher food and fuel prices, saying they expect prices to go down in the coming months, or at least stay stable.
Wall Street not feeling the love
While consumers appear confident it's not altogether clear that Wall Street investors feel the same way. The stock market suffered its biggest one day loss this week since June as concerns mounted over prospects for growth.
Part of the pessimism stems from the current earnings season, which has been marked by a number of disappointments. Both Amazon and Apple reported a worse than expected third-quarter performance Thursday on slowing sales.
Stronger growth
However, the U.S. Commerce Department reports the economy grew at a two percent rate in the third quarter -- faster than expected. The numbers show the housing actually got a boost from a recovering housing market, as well as an increase in defense spending.
The economy grew in spite of a sizable drop in exports. The value of U.S. goods and services sold overseas dropped 1.6 percent in the third quarter after rising 5.3 percent in the second quarter.
Consumers and homeowners did their part to boost the economy. Consumer spending rose two percent compared with 1.5 percent in the second quarter. The residential housing sector gained 14.4 percent, building on an 8.5 percent gain in the second quarter.
---