---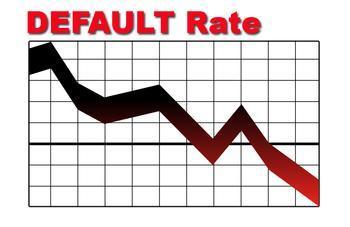 The Great Recession was caused, in large part, when a large number of consumers couldn't handle their mortgages. It quickly escalated to defaults on other types of loans.
But the latest reading on consumer default rates suggests borrowers are back on track. Data compiled by S&P Dow Jones Indices and Experian showed most loan types saw a decrease in default rates in September. The National Composite Default Rate fell for the ninth month in a row.
Four of the five loan types posted their lowest rate since the end of the 2007/2009 recession. Only the auto loan default rate increased, from 1.09 percent in August to 1.11 percent in September.
Better with credit card bills
Consumers did better with credit cards. The bank card default rate fell in September to 3.70 percent, from August's 3.77 percent, and the first mortgage default rate decreased from 1.40 percent in August to 1.36 percent in September, both hitting post-recession lows.
At 0.64 percent, the second mortgage default rate fell to the lowest in its eight-plus year history. The composite index fell to a post-recession low of 1.46 percent, down from August's 1.50 percent.
"We think it is very fair to say that 2012 has proven to be a period of financial repair for consumers," says David Blitzer, Managing Director and Chairman of the Index Committee for S&P Dow Jones Indices. "Consumers' financial condition continues to improve as witnessed by these declining credit default rates."
Bad debt already written off
Part of the improvement undoubtedly can be traced to higher lending standards. And over the last four years credit card companies have written off much of their bad debt as uncollectable. The consumers who still have access to credit are doing a better job of handling their debt. The single exception is in the area of auto loans.
"Only the auto loan rate rose in September, up two basis points to 1.11 percent," Blitzer said. "This is still a decent number, as the historic low for such loans was 1.01 percent posted just two months ago in July."
---