---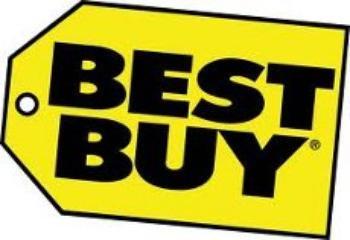 Surrounded by dueling giants Amazon and Walmart, Best Buy says it will match the online prices of its competitors and offer free delivery of items not in stock at its stores, according to The Wall Street Journal. Details haven't yet been disclosed.
Best Buy and other big box retailers are increasingily concerned about "showrooming," the term used to describe consumers who examine items in stores, then purchase them online.
Walmart announced earlier this week that it was testing same-day delivery of online purchases in Northern Virginia and Philadelphia, seeking to counter Amazon's increasing emphasis on rapid delivery.
Does all of this foretell an unusually thrifty holiday shopping season for consumers? Not to be blinded by snowflakes and sugar plums but it's shaping up that way.
Lots of little gifts
Retailers of both the virtual and bricks-and-mortar variety are pulling every little gift they can think of out of their bag -- reduced-price layaway, matching competitors' prices and fast or free home delivery.
The showrooming phenomenon is getting to be a lot like shrinkage (the industry term for thefts by employees). Retailers don't like to talk about it but everybody knows it exists
Walmart is putting on a jolly face and inviting customers to come in and nose around.
"Let's be the best showroom," Wal-Mart CEO Mike Duke said at an investor conference this week, the Wall Street Journal reported. "Let's be best place where customers want to go and get the experience."
Estimates vary
Estimates of the impact of showrooming vary. Best Buy says that 40% of consumers who enter its stores leave with a purchase. That doesn't mean the other 60% rush outside and place an order on their iPhone of course. Many return later to make a purchase. Some, especially those of the male persuasion, may have been killing time while their significant others shopped at a nearby Marshall's or TJ Maxx.
After all, browsing -- by which we mean the act of strolling around a store, not staring fixedly at your laptop screen -- is what shopping is all about. And besides, there's little stores can do to stop consumers from shopping around for the best deal, something smart shoppers have always done.
By adopting quick and inexpensive delivery and price-matching schemes, brick-and-mortar retailers are harking back to the days when full-service department stores did everything they could to welcome browsers and to make shopping enjoyable, economical and easy.
Gee, what a concept.
---