---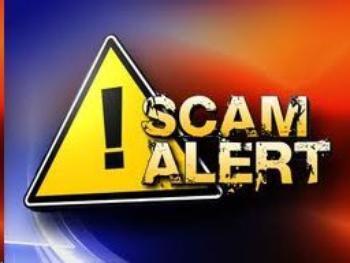 BBB Scam Stopper, an education campaign developed with Western Union to help consumers in the United States and Canada avoid common scams that con artists use to commit consumer fraud, is up and running.
"Western Union devotes extensive resources to stopping fraud," said Shelley Bernhardt, the company's Director of Consumer Protection. "Our agents are trained to intervene if they suspect a customer is the victim of a scam. Through our partnership with BBB, we aim to give consumers the information and resources they need to protect themselves and help stop fraud before it gets that far."
Consumer fraud is a serious problem in North America. According to the Federal Trade Commission and the Canadian Anti-Fraud Centre, consumers reported losing more than $1.5 billion to all types of scams in 2011.
"We investigate thousands of scams every year, and we know the tactics that scammers commonly use," says Carrie Hurt, President and CEO of the Council of Better Business Bureaus. "A portion of these scams involves the wire transfer of funds, so Western Union is the ideal partner for this campaign. The best defense against fraud is awareness and education. It's crucial for consumers and business owners to recognize scams before they become victims."
Leveling the playing field
On the Scam Stopper Website, consumers can find facts and tips to stay informed and help reduce their chances of becoming a victim of a scam. The site also explains the science of scams, and how scammers use many of the same "sales tactics" that are used by legitimate businesses. Visitors can also sign up to receive BBB Scam Alerts, weekly emails with the latest scams reported to BBBs across the country.
The site highlights common scams like Emergency Scams (a friend or family member has an emergency, often in another country, and needs money), Overpayment Scams (a buyer overpays and asks for the difference wired back to them), Sweepstakes and Lottery Scams (you've won a lot of money, but you have to pre-pay taxes before claiming your prize), and more.
---