---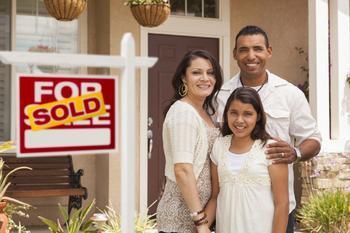 Realtors have long complained that if banks would simply adopt the lending standards that were in place before the housing bubble inflated, the housing market would recover.
It's taken a while but it appears banks are beginning to do just that. When JP Morgan Chase and Wells Fargo reported their latest quarterly earnings last week, both showed increased income from a surge in mortgage lending.
"We believe the housing market has turned the corner," said Chase CEO Jamie Dimon.
New incentive
But banks now have stronger incentive to lend money to homeowners. When Federal Reserve Chairman Ben Bernanke announced the Fed would purchase $40 billion in mortgage-backed securities each month to stimulate the economy, what he was actually doing was stimulating the housing market.
Before that banks were very cautious -- Realtors said over-cautious -- about who they would lend to. Home-buyers had to have large down payments and sterling credit.
Now, banks know that the Fed is lining up to purchase mortgage-backed securities. That makes selling mortgage-backed securities more profitable. And you can't have a mortgage-backed security until you first have a mortgage.
Home loans rose last week
As a result, mortgage lending is on the rise. In the latest figures from the Mortgage Bankers Association (MBA) lending dropped from the previous week, but only because the number of refinanced mortgages went down. However, there was a sizable increase in loans to purchase homes.
"Refinance applications declined somewhat last week although volume is still near three-year highs, and purchase applications increased to the highest level since June, with both conventional and government volumes increasing," said Mike Fratantoni, MBA's vice president of research and economics. "Rates on 30-year fixed-rate loans remain historically low, benefitting both prospective home buyers and those seeking to refinance."
Mortgage lending was increasing even before the Fed launched its policy of buying mortgages. Wells Fargo, the nation's largest mortgage lender, reported $139 billion in new mortgages from July through September, compared with $89 billion during the same quarter of 2011.
Mortgage lenders are also pressing Congress to give it a definition of a "qualified mortgage" under the Dodd Frank Act. That law requires lenders to retain ownership levels in mortgages that are made to consumers who are not considered qualified. However, it has yet to define exactly what a qualified borrower is.
---