---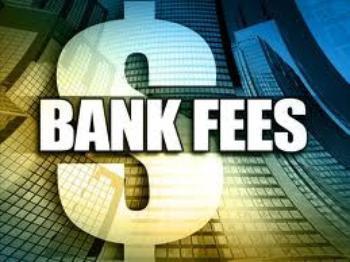 I'm starting to notice more and more tiny white whiskers on my chin -- and if you ask me, I think dealing with my bank is a partial contributor.
With its secret fees and spiteful penalties, dealing with banks and financial institutions can easily turn one's hair from its natural color to a premature grey.
And one would think the introduction of online banking would have removed most of the hassles associated with doing business with traditional banks, but somehow most of them, whether big or small, consistently find a way to stick it to the consumer, so it's always great when you hear an outside-of-the box statement like this one from a bank:
"We believe that sort of business model (charging bank fees) creates an adversarial relationship between banks and their customers, since the bank benefits when customers make mistakes. That's not right. We're adamant about minimizing fees and never penalizing our customers."
Now I know I just typed that, but did that last sentence really say customers never get penalized or charged fees for having a financial misstep?
It's Simple
This eye-catching statement is from the website of the virtual bank "Simple," formerly known as BankSimple.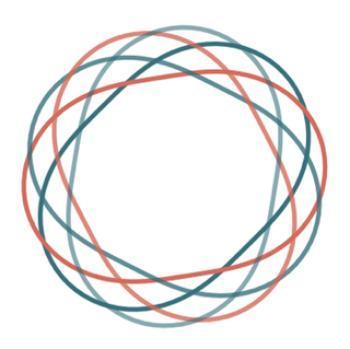 The company's CEO Josh Reich says although people will initially consider Simple a bank — especially because of its former name — it's really a company that focuses on improving the customer experience rather than charging a bunch of fees to stay afloat and pay for overhead costs.
"Simple replaces your bank, but we are not a bank," said Reich in an interview. "We entertained the thought [of starting a traditional bank], and from our perspective we wanted to solve the user experience problem."
And how does the company plan to solve that problem of bad user experience and change the negative perceptions many people have about banking?
Well, what's different about Simple is all of your funds are kept in an FDIC-insured account with Simple's partner bank, The Bancorp Bank, not in a branch -- so one never has to make their way to a physical location.
This may all sound a bit like PerkStreet, which also works through Bancorp, and in fact, it is. PerkStreet provides a free online checking account and rewards debit card but hasn't ventured into the iPhone and Android sphere to the extent Simple has.
And it's not like traditional online banking either, because all transactions are primarily done through your smartphone or mobile device. It's really banking on the go.
In fact, Simple says the company is really set up for those who use their smartphones or mobile device on a regular basis, as the collection of services it offers goes hand in hand with web and mobile use.
The company also says although iPhones will work best for its banking, any iOS device that runs on IOS 5.0 or higher will provide a person with full user capability. Simple also plans to release an app for the Android ICS, it says.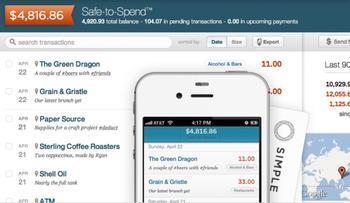 Safe to spend
The digital bank also has a budget assistance feature for users, as its screen has a section called "Safe to Spend," which provides customers with a clear and large listing of their balance, the amount they have in their pending transactions, and what upcoming payments they have coming in.
Of course other banks list similar information, but Simple's banking system allows you to search for specific expenditures like the meals during a vacation, and by clicking the search tab, only those particular purchases will appear in big bold blue letters.
The company says this will allow you to have a better understanding of what you've spent, allowing you to save money easier.
The difference between Simple and the virtual bank Mint is the latter company works with outside banks and will provide budgeting information from all of your other accounts, whether it's a Mint account or not.
Simple, however, wants to completely replace your bank and do all of your financial business in-house, which if you ask me is a little frightening since it's still pretty much a new company.
On their smartphones, customers can use the electronic transfer feature to send money and pay bills, and if you want to cash a check, you simply have to take a picture of it with your smartphone, and the check will soon show up in your account.
However, Simple does provide some services like a physical bank, like giving you access to a team of customer service reps that assist you with questions or concerns.
The company also says cash can be pulled from its Allpoint ATM network that's nationwide, and there are no fees for withdrawals. Each customer receives a Visa debit card that also comes with no fees, Simple says.
In order to be a customer of Simple you have to fill out its online invitation form and submit it electronically, then the company gets back to you with the necessary information to start your account.
Lots of interest
The online bank opened in 2010, and since then, there's been almost an overload of interest, says Reich.
"The rate at which folks from our invitation list are becoming customers has exceeded all of our expectations," he wrote on his blog.
As far as user feedback, there are currently no reviews about Simple in our ConsumerAffairs comments section, however overall Internet feedback has been pretty good, especially for a company that is still pretty new and is bound to have some kinks to work out.
However time will tell if Simple can maintain its fairly good standing with its growing crop of customers, while adding more useful features that go beyond what a traditional banks offers.
Or we'll see if the sudden large amount of consumer interest will eventually be too much for the start-up.
Both time and future customer reviews will tell, but if Simple can do everything right, it will be a welcomed change to dealing with traditional banks and all of their nonsense.
---