---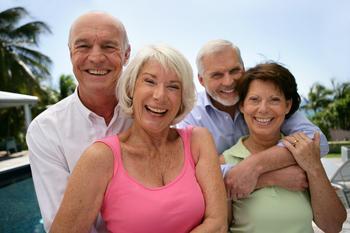 U.S. consumers now spend more money for medications to ward off the effects of aging than they spend on drugs to treat chronic disease. Researchers at Express Scripts presented their findings at the American Public Health Association's 140th Annual Meeting in San Francisco, Calif.
The research focused on medications used to treat conditions that have always been considered a normal part of aging. The include conditions like hormone replacement, sexual dysfunction and mental alertness.
Just behind diabetes and cholesterol drugs
The researchers found that these medications have become so popular that they now rank third for cost impact only behind diabetes and cholesterol drugs among commercially insured patients.
The study was based on trends in prescriptions filled for aging medications among those commercially insured and it found that in 2011 alone, per member cost for aging medications -- $73.30 -- was 16 percent greater than the amount spent on both high blood pressure and heart disease medications, which was $62.80.
The cost for diabetes medications was $81.12 and high cholesterol medications was $78.38. The cost for aging medications increased 46 percent from 2006. And this has an impact on public policy.
32 percent increase
Between 2007 and 2011, Medicare beneficiaries increased their use of these anti-aging drugs by 32 percent. Utilization increased by 18.5 percent among the commercially insured.
"At a time when people are forgoing care due to rising health costs, this study reveals a growing trend on where the public is placing its health care dollars," said Reethi Iyengar, PhD, researcher at Express Scripts and an APHA Annual Meeting presenter. "Continued monitoring and potential management may be warranted for this category of medications."
Without some intervention, this is a trend that is likely to continue. After all, the baby boom generation is entering old age. Not only is it a large population, it is by and large made up of people who will use whatever tools are available to ward off the effects of aging.
---