---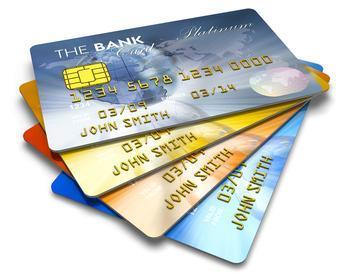 With more lower-income consumers bailing out of the banking system American Express and Walmart are teaming up on a product aimed at that market. It's a low-fee prepaid debit card called Bluebird.
The complaint about prepaid cards has always been the fees. There are usually lots of them and not all are obvious until you start using the card. The two partners claim Bluebird will be different.
"Our customers tell us that they're tired of navigating a complex maze of dos and don'ts to avoid the ever growing list of fees found on checking products,"said Daniel Eckert, vice president of financial services for Walmart U.S. "Bluebird solves this problem and we believe it's the best product on the market to help customers affordably manage their everyday finances."
Not many fees
According to the published fee schedule, there is no annual fee, activation fee or monthly service fee. Adding money from a debit card carries a $2 fee but almost all other methods are free. There's a $2 charge for out-of-network ATM withdrawals but no fee associated with purchases, including electronic bill pay.
The companies say you can deposit money in a variety of ways including payroll direct deposit, remote check capture via the Bluebird mobile app, using cash at any Walmart register, or by linking a checking, savings, or debit card to the account. The card also comes with many of the benefits associated with other American Express products.
"Bluebird is our solution to help consumers who currently may be poorly served by traditional banking products," said Dan Schulman, group president, Enterprise Growth, American Express. "It allows them to easily and safely move, manage, and spend their money. In an era where it is increasingly 'expensive to be poor,' we have worked with Walmart to create a financial services product that rights many of the wrongs that plague the market today."
How to apply
Consumers can sign-up for free on Bluebird.com, or choose to buy a $5 account set up kit at a local Walmart for immediate use. The set up kit includes a starter card, which can be funded with cash or a debit card at the register with any dollar amount between $1 and $500.
Once funded, the starter card can be used immediately anywhere in the United States where American Express Cards are accepted. Customers must then complete their account set up at bluebird.com in order to access the full features and benefits of Bluebird, as well as receive their personalized Bluebird card.
Walmart currently offers a prepaid Visa/Mastercard debit card with a $3 set-up fee and $3 monthly service charge.
Aimed at under-served market
A September 2012 survey by the Federal Deposit Insurance Corp. (FDIC) shows 28 percent of consumers either had no bank or used minimal banking services in 2011. The survey showed 821,000 more U.S. households are operating without a bank account since the first survey in 2009, representing a 0.6 percentage point increase.
More than half of all unbanked households said they do not have an account because they believe they do not have enough money or that they do not need or want an account. In addition, the report shows that three in ten households nationally don't have a savings account.
"The results of the 2011 National Survey of Unbanked and Underbanked Households indicate that insured financial institutions have an important chance to grow their customer base by expanding opportunities that bring unbanked and underbanked individuals into mainstream banking" FDIC acting chairman Martin J. Gruenberg said at the time.
---