---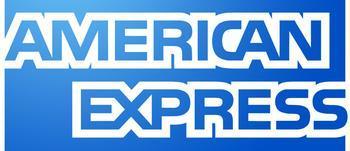 Some American Express cardholders are about to get a refund. As a result of a coordinated regulatory action, the financial services company is paying $113 million in fines and restitution.
The Consumer Financial Protection Bureau (CFPB), Federal Deposit Insurance Corp. (FDIC), Office of Comptroller of the Currency (OCC) and the Utah Department of Financial Institutions participated in the investigation.
"Our investigations found that when consumers were shopping for credit cards, one American Express company sent potential customers misleading credit card offerings in the mail," Richard Cordray, director of CFPB wrote in a summary of the case. "When consumers applied for cards, the same company engaged in practices that unlawfully discriminated on the basis of age. In connection with consumers paying their bills, American Express companies violated consumer financial laws. For example, we found that these American Express companies charged consumers excessive late fees."
Refunds total $85 million
As a result of the the case 250,000 consumers will receive up to $85 million in refunds from America Express. American Express will return the money directly into the accounts of the affected consumers. If the consumer no longer holds the American Express card, American Express will mail a check or credit any outstanding balance.
Customers who were promised $300 for signing up for a Blue Sky Credit Card will get the $300.
Consumers who paid an illegal late fee will be reimbursed, with interest.
Consumers who paid old debt in response to deceptive promises to report payment to credit bureaus will be reimbursed the money they paid plus interest.
Consumers who were promised their debt would be forgiven but were denied new American Express cards because the debt was not really forgiven, will receive $100 and a pre-approved offer for a new card with terms we and the FDIC find acceptable. If the consumer already paid the waived or forgiven amount in order to get a new card, they will be refunded that amount plus interest.
How do you know if you have money coming to you?
No action on your part is needed
"The American Express subsidiaries will identify those consumers, notify them, and make sure they get their money back," Cordray said. "The burden will not fall on customers to pursue their refunds. To ensure compliance with all terms of the agreements, the companies will hire independent auditors to verify that the orders are being carried out."
This brings up another issue. Whenever there is a prominent news story about money coming back to consumers, scammers seeks to exploit the situation. If you are one of the consumers affected by the order, American Express will notify you directly.
They are responsible for notifying any affected consumers and you should not pay any fees to anyone to help recover the refund or provide any personal information. The CFPB says any entity that offers to help reclaim your money is likely a scam.
---