---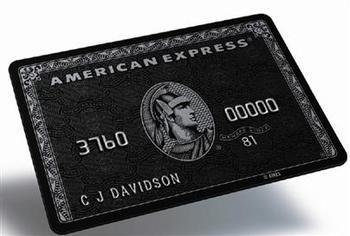 Those spiffy new pair of shoes you bought with your American Express card? $75. That fantastic Italian meal you purchased on your way to the mall? $17.95.
Finding out you're due for some American Express settlement money because the company duped you? Priceless.
As we reported last week, the don't-leave-home-without-it credit card company has agreed to pay a whopping $27.5 million in civil fines, along with $85 million to customers, after being accused of several violations including charging incorrect and illegal penalty fees.
So what effect do settlements like these have, other than costing the company a few million dollars in settlement and lawyer fees?
Well, maybe more than you'd think. ConsumerAffairs conducted a computerized sentiment analysis of more than two million consumer postings to social media over the last year and found that perceptions of Amex fell from a high of 87% favorable to just 53% currently.
Consumers are never short of complaints about their credit cards and American Express is certainy no exception.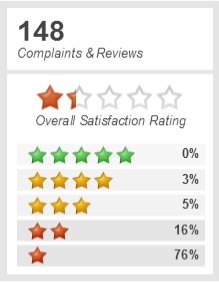 "American Express is an uncaring, unmoving, and lousy credit card company. We are in financial hardships and have been for 3 years but American Express will not work with us," David of Guildford, CT, said in a ConsumerAffairs posting a few days ago.
The agreed-upon payout was also to settle accusations of American Express committing age discrimination against applicants and misleading consumers to believe they would be eligible for monetary bonuses after applying for a specific card.
John of Mahattan is one consumer still fuming over his attempt to redeem rewards points.
"I tried to use my 40,000 in reward points to book airline miles and the website was not working. I tried to call to book over the phone (talked to 9 different customer service reps and could not understand them due to strong Indian accents). Finally talked to someone I could understand and it was a $95 fee to book over the phone," John said. "Never thought I would say this but American Express sucks. I've been a member for several years and like everyone else, they have sold out. Makes me sad!"
The case against Amex was bought by state regulators in Utah, as well as other consumer protection agencies like the Federal Deposit Insurance Corp (FDIC) and the U.S. Consumer Financial Protection Bureau (CFPB). The CFPB said American Express consistently broke consumer laws as it pertains to being forthright about late fees, charges and many of the services it provides.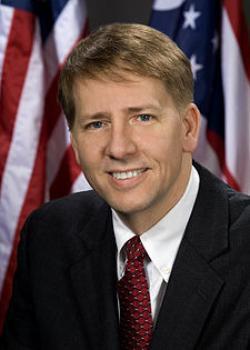 "Several American Express companies violated consumer protection laws and those laws were violated at all stages of the game. From the moment a consumer shopped for a card to the moment the consumer got a phone call about long overdue debt," said Richard Cordray of the CFPB.
The consumer protection agency also said American Express has been committing such practices for about a nine-year span, which has hindered every aspect of the credit card experience for the consumer from the onset of the application process to the bill's arrival.
"We have been troubled by the range of problems that our examination process uncovered," said Kent Markus, CFB's assistant director of its enforcement division. "The legal violations we discovered span the lifecycle of a consumer's experience with American Express cards."
ConsumerAffairs reached out to American Express and the company sent us this statement: "We worked closely with the regulators and cooperated fully with them through their reviews. We took responsibility for correcting the issues and are compensating customers where appropriate," relayed Marina Hoffmann Norville of American Express.
Another company rep said this in a separate statement:
"Reserves were established in previous quarters for a substantial portion of these fines and the estimated customer refunds. Separately, the company is continuing its own internal reviews and cooperating with regulators in their ongoing regulatory examination of add-on products in accordance with the industry wide review."
Started in 2003
In a routine investigation conducted by both Utah regulators and the FDIC it was first learned that American Express was committing these violations from 2003 to as recently as earlier this year.
And it seems the settlement comes at a time when government protection agencies are making a stronger effort to guard consumers from unlawful practices that many people may not be aware of.
Last week the CFPB announced the credit card company Discover would reimburse nearly 4 million of its customers about $200 million for conducting questionable sales practices.
In the case of American Express, the company has 90-days to get back to the feds with a new code of compliance, as well as fork over the first $9 million of the settlement fee.
The consent order in the settlement best describes what American Express has really been accused of: The company "failed to adequately identify, monitor and control risks associated with the services proved," which shows consumers always have to over monitor, question and challenge each credit card statement they come across.
---