---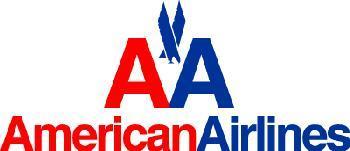 "Hold onto your seat" is taking on new meaning at American Airlines. The carrier has been hit by a rash of "loose seat" incidents that has resulted in it pulling nearly four dozen jets from service for inspection.
The incidents began last week when a row of seats came loose from the deck of the aircraft while it was in the air. The plane made an immediate unscheduled landing and no one was hurt. The problem was fixed, or so everyone thought.
A few days later it happened again, aboard the same aircraft. A couple of days later it occurred on a different jet.
American has pulled aside 47 aircraft – all Boeing 757s – from its fleet until they can be thoroughly checked out. It is still checking some other planes for the problem, which apparently stems from maintenance issues.
This and its continuing labor and bankruptcy issues have put American's already rather choppy reputation into a nose dive. ConsumerAffairs conducted a computerized sentiment analysis of nearly 500,000 postings to social media over the last year, with the dismal results show in this chart:
Faulty locking mechanism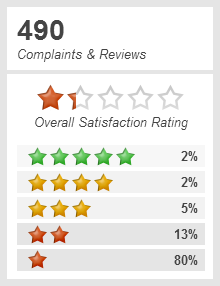 In an interview with Dallas, Texas television station KTVT-TV, American's vice-president for safety David Campbell said an investigation highlighted an improperly installed lock that secures the row of seats to the deck.
"Was it properly installed, was there wear, was there tear? At the end of the day, that's the mechanism that will allow the seats to stay secure or if it fails, will it become dislodged," Campbell said.
The Transport Workers of America, the union representing American's maintenance crews, has also weighed in. Robert Gless, deputy director of the union's Air Transport Division, said the union is conducting its own probe.
"Much of the work related to seat installation on American Airlines' aircraft has been done by an outside firm, TIMCO, rather than by maintenance personnel employed by the airline," Gless said.
Just the latest headache
The loose seats are just the latest problem for American, which is trying to emerge from bankruptcy. The issue comes on the back of increasing flight delays and cancellations, the result of pilots filing an increasing number of maintenance issues. Gless said the seat problem is totally unrelated to any kind of labor issue with American.
"The facts are TWU has ratified agreements with the airline in recent weeks for all its members," he said. Problems related to seats are less likely a labor problem, but rather a management issue related to outsourcing work to third-party facilities.
American's flight through the bankruptcy process has been bumpy, to say the least. Last month it sent out layoff warnings to more than 11,000 employees, who are being told only that they could lose their jobs -- not that they will. An American spokesman said actual layoffs will be less than half that number.
New union agreements
Last month members of the Transport Workers Union of America (TWU) at two American Airlines bargaining units voted to ratify new contract agreements which reduce the concessions demanded by AMR, the airline's parent company, which has been in bankruptcy reorganization since November of 2011. One of the TWU units narrowly approved the package. The other accepted it by a 79 to 21 percent vote.
The Allied Pilots Association, meanwhile, has denied that it is engaging in any kind of job action when the number of last minute sick calls and maintenance reports sent American's flight schedule into a tailspin last month.
It all prompted Wall Street Street Journal travel writer Scott McCartney to warn consumers last month to avoid making travel reservations on American this fall.
"American has become too unreliable," he wrote in his blog.
---