---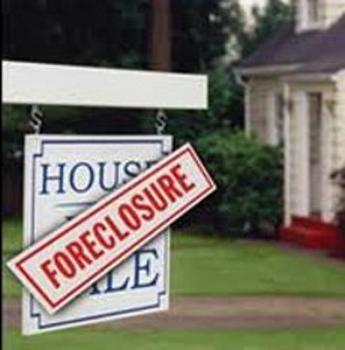 During the housing meltdown the focus has been mostly on homeowners who lost their homes to foreclosure. Less has been said about the millions of renters affected by foreclosure.
Many, who signed leases and were paying their rent each month, found themselves homeless when the owner of their home lost it to foreclosure. In Illinois, officials are providing some help.
Illinois Attorney General Lisa Madigan says nearly $1.4 million from the state's share of the national foreclosure settlement will go to Chicago's Lawyers Committee for Better Housing. Madigan said the grant will help provide much-needed legal representation and advocacy services for Illinois renters living in buildings on the verge of foreclosure.
One in 10 rental units affected
Foreclosures have spiked in Illinois and it's affecting renters as well as homeowners. A report from the Lawyers Committee for Better Housing says one in 10 rental units in Chicago has been affected in one way or another by foreclosure.
Last year alone, 4,477 apartment buildings were foreclosed on, including 13,814 rental units, which is about 5,000 more units than single-family and condominiums that were foreclosed on during the same time period.
"When an apartment building enters foreclosure, its tenants are often thrown into a kind of legal limbo, where their rights are either ignored or overtly violated," Madigan said. "Having a legal advocate on their side will help ensure that tenants know their rights and have their rights enforced."
The money is coming out of the $25 billion national settlement in February with the nation's five largest bank mortgage servicers -- Bank of America, JPMorgan Chase, Wells Fargo, Citibank and Ally Bank, formerly GMAC. The settlement stemmed from allegations of widespread "robo-signing" of foreclosure documents and other fraudulent practices bank servicers engaged in while servicing loans of struggling homeowners.
Focusing on legal assistance
Madigan says Illinois is using much of its share of the settlement to fund legal assistance programs, housing counseling services and community revitalization efforts to counteract the negative effects of foreclosures on communities throughout Illinois. Madigan announced in April she would commit to distribute $20 million of the funds recovered in the settlement to legal aid services.
Madigan says the Lawyers Committee for Better Housing has been in existence for 30 years, working with tenants in legal disputes with landlords. The three-year, $1,391,000 grant to the organization will be used to help fund its Tenants in Foreclosure Intervention Project to help preserve affordable housing and ease the burden many renters suffer due to foreclosure.
---