---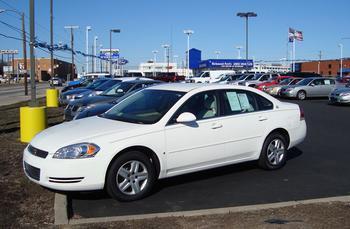 Consumers are getting more money when they trade in or sell their cars. Industry insiders attribute it to a declining supply of used vehicles, strong consumer demand and improving vehicle quality.
"Higher trade-in equity on used vehicles will help facilitate the release of pent-up demand for a growing number of consumers making the jump off the sidelines and into a vehicle purchase," said Jonathan Banks, executive automotive analyst with the NADA Used Car Guide. "The equity position that consumers find themselves in today is better, and in some cases, dramatically better than it was three years ago."
It's accepted as fact that once you drive a new car off the lot, its value falls. But fortunately for consumers, it's not falling as far and as fast as it once did.
For example, in 2006 it took a consumer who purchased a new Ford Explorer XLT 4WD with a 6-cylinder engine 41 months of loan payments or nearly 3.5 years to reach a positive equity position. After 45 months of ownership, equity in the vehicle reached $2,895.
Three years later, in 2009 it took a consumer who purchased a new Ford Explorer XLT 4WD with a 6-cylinder engine just 26 months, or 15 months faster than the individual who bought in 2006 to reach an equity position. The equity stake after 45 months of ownership jumped to $6,830, or nearly $4,000 more than three years earlier.
Depreciation falling
NADA estimates that used-vehicle depreciation averaged just 13.1 percent from 2009 through 2011, or about nine percentage points better than the 22 percent average rate of loss recorded over the past 10 years.
That means the car in your garage is probably worth more than you think. That's good information to have if you are thinking of trading it in.
Of course, not every dealer may give you what you think your car is worth on a trade-in. Dealers are notorious for low-balling trade-ins in order to maximize their margin on the new car they are selling.
Even though it's more trouble, consumers will probably come out ahead if they try to sell their vehicle in a private sale before heading to the new car showroom, especially if they have a vehicle in high demand.
---