---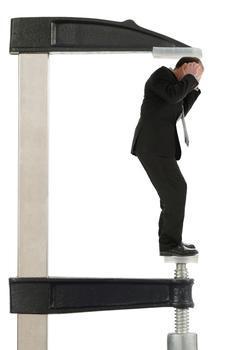 Next time you feel standing up in your seat and chanting, "We're No. 1," it might be a good idea to define your terms just a little. If it's the Internet you're talking about, the United States is actually No. 2. Iran, Cuba, and China were dead last.
That's according to the annual Freedom House transparency and access report, Freedom on the Net, which found that slow and gentrified broadband access and occasional government intrusion stunted the U.S. to the No. 2 spot, with the tiny Eastern European technological powerhouse, Estonia, taking the gold medal.
What does Estonia have that we don't?
Well, online voting for one thing. Free access to online medical records for another. Not to mention the most widespread broadband access in the world.
"Although the United States is one of the most connected countries in the world, it has fallen behind many other developed nations in terms of Internet speed, cost, and broadband availability," explains the report. The U.S. lags behind Japan, South Korea, Norway and Sweden in access to blistering fast Internet (average peak speeds in Hong Kong — 49 Mbps — are nearly twice that of the U.S. — 28 Mbps).
Repression increases
The U.S. is also falling behind other nations in how well it protects freedom of speech online.
Brutal attacks against bloggers, politically motivated surveillance, proactive manipulation of Web content, and restrictive laws regulating speech online are among the diverse threats to internet freedom emerging over the past two years, according to the Freedom House report.
And it's not just government agencies that are putting the screws to Internet content.
"The findings clearly show that threats to internet freedom are becoming more diverse. As authoritarian rulers see that blocked websites and high-profile arrests draw local and international condemnation, they are turning to murkier—but no less dangerous—methods for controlling online conversations," said Sanja Kelly, project director for Freedom on the Net at Freedom House.

The battle over internet freedom comes at a time when nearly one third of the world's population has used the internet. Governments are responding to the increased influence of the new medium by seeking to control online activity, restricting the free flow of information, and otherwise infringing on the rights of users.
The methods of control are becoming more sophisticated, and tactics previously evident in only the most repressive environments — such as governments instigating deliberate connection disruptions or hiring armies of paid commentators to manipulate online discussions — are appearing in a wider set of countries.

Key trends
The report identified these emerging trends:
New laws restrict free speech: In 19 of the 47 countries examined, new laws or directives have been passed since January 2011 that either restrict online speech, violate user privacy, or punish individuals who post content deemed objectionable or undesirable.
Bloggers and ordinary users increasingly face arrest for political speech on the web: In 26 of the 47 countries, including several democratic states, at least one blogger or ICT user was arrested for content posted online or sent via text message.
Physical attacks against government critics are intensifying: In 19 of the 47 countries assessed, a blogger or internet user was tortured, disappeared, beaten, or brutally assaulted as a result of their online posts. In five countries, an activist or citizen journalist was killed in retribution for posting information that exposed human rights abuses.
Paid commentators, hijacking attacks are proliferating: The phenomenon of paid pro-government commentators has spread over the past two years from a small set of countries to 14 of the 47 countries examined. Meanwhile, government critics faced politically motivated cyberattacks in 19 of the countries covered.
Surveillance is increasing, with few checks on abuse: In 12 of the 47 countries examined, a new law or directive disproportionately enhanced surveillance or restricted user anonymity. In authoritarian countries, surveillance often targets government critics.
Citizen pushback is yielding results: A significant uptick in civic activism related to internet freedom, alongside important court decisions, has produced notable victories in a wide set of countries. Advocacy campaigns, mass demonstrations, website blackouts, and constitutional court decisions have resulted in censorship plans being shelved, harmful legislation being overturned, and jailed activists being released. In 23 of the 47 countries assessed, at least one such victory occurred.
---