---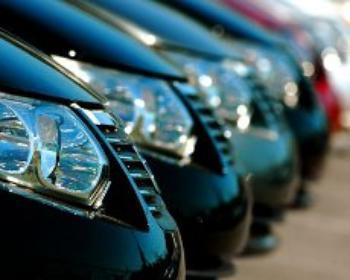 When September arrives the kids are back in school, there may be a break in the heat and there are more bargains than usual at car dealers.
September is prime new car buying time since dealers are starting to get new model year vehicles and find they have to do something with all the current models they haven't been able to sell. You might not get the car you really wants because, let's face it, the reason these cars are still available is no one else wanted them either.
But, it's a new car and if you are ever going to beat down a new car dealer on prices, this is probably the one time of year you can do it.
Pragmatism pays
"If you're the pragmatic type whose decisions aren't driven by fashion, this is your chance to score a new set of wheels at a low price," said Edmunds.com Senior Consumer Advice Editor Philip Reed. "This year there is a wide range of vehicles that will soon be updated significantly, from sedans, to sports cars to SUVs, and many of them rank among the best-selling models in America."
Because these particular cars are being updated, there may be significant differences from one model year to the next. That's all the more reason for the dealer to get the car off the lot.
Edmunds.com has identified thirteen vehicles scheduled to be refreshed or redesigned in 2013 that it says are prime candidates for the biggest discounts in the coming weeks:
2012 Chevrolet Impala
2012 Chevrolet Malibu
2012 Chevrolet Traverse
2012 Ford Escape
2012 Ford Fusion
2012 Ford Mustang
2012 GMC Acadia
2012 Honda Accord
2012 Hyundai Santa Fe
2012 Lexus ES 350
2012 Nissan Altima
2012 Nissan Pathfinder
2012 Toyota Avalon
Keep in mind that when an automaker significantly updates a model, the previous year's model will depreciate in price more than usual. So if you buy one of these cars, make sure you plan to drive it for a while.
Edmunds also advises negotiating your best price first before discussing any rebates or other incentives.
Also, secure your financing with a bank or credit union before visiting the dealership. That gives you even more leverage since you will be negotiating what amounts to a cash deal.
---