---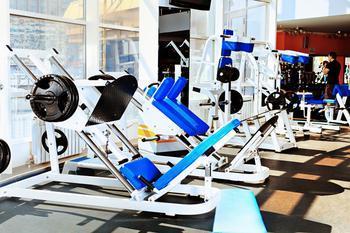 A settlement between a health club and the state of Washington highlights a number of complaints consumers often voice about health club contracts in general.
Washington Attorney General Rob McKenna charged a Liberty Lake, Wash., health club, Physzique, with violating state consumer protection laws. His office responded to complaints that are not uncommon from customers of many health clubs.
"Consumers complained that the contracts signed with Physzique obligated them to a year's worth of dues, when they had been told they had a right to cancel," said Assistant Attorney General Brooks Clemmons. "Our investigation also found that several other sections of Physzique's contracts violate state requirements for health club contracts."
Illegal omission
The attorney general's office filed a complaint alleging that Physzique failed to include in their contracts, as required by state law, notices that the club may not raise fees more than once a year and that customers have the right to cancel if they move more than 25 miles from the facility.
Physzique contracts also authorized the health club to increase the amount debited from customer accounts from month to month. State law only allows health clubs to increase fees or dues once a year.
"Physzique also used deceptive advertising, along with health claims that can't be backed up with scientific evidence," said Clemmons. "These are misleading tactics that violate state laws to protect consumers."
Consumers across the country, members of many different health clubs and fitness franchises, have often complained of being misled when they signed up for a trial membership and encountering resistance when they tried to cancel memberships.
Free, unless you don't come
According to the Washington complaint, Physzique provided free trial offers, free consultations or free visits that required "winners" to supply credit card information so that the health club could charge prospective members if they did not show up for their "free" visits.
Spokane's Better Business Bureau (BBB) reports that the free or reduced services were either bought using the Website Groupon or solicited at events such as bridal fairs through raffles where complainants noticed that not only did they "win" but so did their sister, friend, etc.
The BBB said it received 14 complaints against Physzique in the last 12 months and visited, as a secret shopper, in order to investigate the complaints. The BBB also alerted the attorney general's office to Physzique's business practices. The Spokane BBB gives the Liberty Lake business an "F" rating due to failing to cooperate with BBB efforts to address a pattern of complaints and misleading advertisements.
$175 for failing to show up
According to McKenna's office, the health club charged prospective customers $175 if they did not show up for their scheduled consultation, even if those visits were offered as a free trial. That's a violation of Washington's Prizes and Promotions Act.
Under the settlement Physzique will change language to make clear that patrons are signing contracts and disclose all material terms. They are prohibited from soliciting customers guaranteeing specific weight loss or percent body fat reduction without possessing competent and reliable scientific evidence to support such claims.
Physzique will also pay $15,000 in attorneys' fees and costs. The consent decree also requires $20,000 in civil penalties, which are suspended as long as the health club abides by the terms of the agreement.
---