---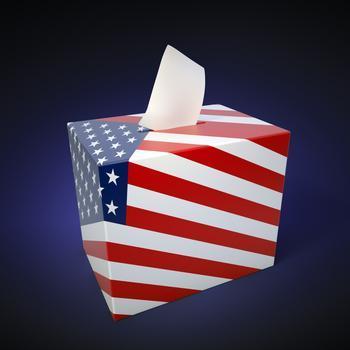 Last month a Texas judge rejected a proposed law that would force residents to get a government-issued ID in order to vote in the November election.
Many political officials in the Lone Star State said the law was needed to prevent various types of voter fraud, like someone using another person's ID to cast a vote.
Critics say that forcing people to get government-issued IDs would disproportionately affect the state's lower-income and minority voters, while at the same time intimidating them and suppressing their opportunity to vote.
These critics also say that many people in lower-income communities do not possess government-issued IDs for several reasons, including not having a driver's license because they can't afford a car. Others don't have a passport because they can't afford to travel.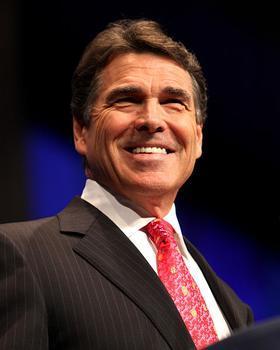 "Chalk up another victory for fraud," Texas Gov. Rick Perry wrote on his website after the judge's ruling. "Federal judges subverted the will of the people of Texas and undermined our effort to ensure fair and accurate elections. The Obama administration's claim that it's a burden to present a photo ID to vote simply defies common sense. I will continue to work with [Texas] Attorney General [Greg] Abbott to fight for the same right that other states already have to protect their elections."
U.S. Attorney General Eric Holder commended the judge's decision in a recent statement.
"Under the proposed law, many of those without required voter identification would be forced to travel great distances to get one -- and some would have to pay for the documents they might need to do so," he said.
19 states
Currently, there are 19 states that have passed ID laws for voting, according to the Brennan Center for Justice at New York University School of Law.
And all of these states maintain the new voting laws will protect the integrity of this upcoming election as well as future ones, although there are few documented cases of people using phony IDs or trying to pass themselves off as someone else in order to vote.
Opponents, including the American Civil Liberties Union (ACLU) say the new restrictions are no more than modern versions of the poll taxes and literacy tests that for decades were used to disenfranchise voters in the South.
"Poll taxes and literacy tests have given way to more modern voter suppression tactics packaged as voter ID laws, restrictions to voter registration and cuts to early voting. With these new laws in effect, up to 5 million voters could be turned away at the polls in November," the ACLU charged recently.
Hollywood celebrities have joined the campaign against the restrictions, as in this video narrated by Whoopi Goldberg.
The ACLU notes that voter turnout in the 2008 election was the most racially diverse in American history, closing the longstanding gap between white and minority voter participation. It charges that the more restrictive voting laws are a response to the growing influence of voters who are not white males.
"States are making it harder and harder for people to vote, virtually guaranteeing that many people won't really have the right at all," the ACLU said.
Pennsylvania maneuvers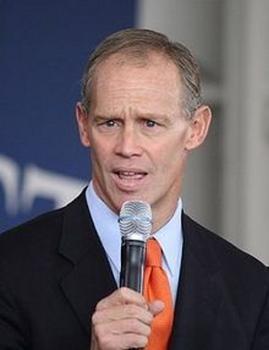 In Pennsylvania, Judge Robert Simpson upheld a March 2012 decision to implement a new voting ID law in that state, after individual plaintiffs filed an injunction and attended a lengthy hearing explaining how such laws would impact them and others in their communities.
Attorneys for the plaintiffs said the law could keep at least 100,000 of the state's residents from voting in this coming election.
"The vice is not in requiring photo identification, said lead plaintiff lawyer David Gersch. "The vice is in requiring photo identification that not everyone has or has the ability to obtain."
Of course Pennsylvania is a major swing state, and in recent years the state has swung left. In fact, it wasn't since 1988 when George H. W. Bush won the presidential election over Michael Dukakis that Pennsylvanians pushed the Republican ticket through the victory tape. And many on the left feel the passing of the ID law is an obvious attempt to better even the Republican score.
Additionally, Democrats say the comments made by Rep. Mike Turzai, the Republican majority leader of the Pennsylvania House of Representatives, are proof that the state is trying to manipulate the upcoming presidential election by abruptly changing voting laws.
"Voter ID, which is going to allow Governor [Mitt] Romney to win the state of Pennsylvania? Done," Turzai was overheard saying recently.
Pennsylvania Democrats pounced on Turzai's comment, portraying it as an admission of partisan motivations in enacting the new law, renewing their charge that it is an effort to suppress Democratic votes.
Florida changes
In Florida state officials have also modified that state's voting laws, by shortening the allotted amount of time for early voting.
Last week the Justice Department's Civil Rights Division upheld the modifications, but specified that residents have to get 96 hours for early voting over an eight-day period. However, the option to vote early on the Sunday right before the election has been removed. African Americans have traditionally turned out in large numbers on Sunday.
Republican Ken Detzner, Florida's secretary of state and chief elections officer, sees the change as a benefit to Floridians and not a form of voter suppression.
"The approval of these changes is a tremendous victory for Florida voters," he said. "In the areas of the state already able to implement the changes, we have seen how the changes offer more flexibility to vote, more accountability and faster reporting times on Election Day."
---