---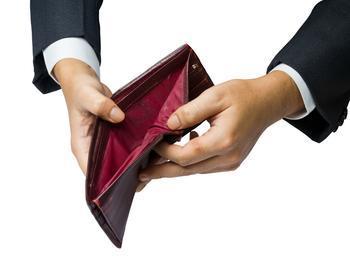 The U.S. poverty rate remained the same as last year but American households continue to earn less money, according to a report by the U.S. Census Bureau.
Real median household income in 2011 -- the last measured year -- was $50,054, a 1.5 percent decline from the 2010 median and the second consecutive annual drop. The government report is in line with a private report issued last month by Sentier Research, showing household income has declined 4.7 percent since the recession ended three years ago.
The poverty rate was virtually unchanged, a pleasant surprise for policymakers who expected it to rise, considering stubbornly high unemployment. In another surprise, the number of people without health insurance coverage declined from 50.0 million in 2010 to 48.6 million in 2011, as did the percentage without coverage -- from 16.3 percent in 2010 to 15.7 percent in 2011.
Costs rise but incomes don't
But as costs like food and gasoline continue to rise, consumers are earning less money. The report found that median family income declined by 1.7 percent in real terms between 2010 and 2011. Compared with 2007, real median household income was down by 8.1 percent.
Women who worked full-time in 2011 earned a median income of $37,118 compared to men who earned $48,202. The Census Bureau said that wasn't statistically different from the year before and the rates of decline for men and women were not statistically different from one another.
The income gap between rich and poor also grew wider last year. The Bureau found income inequality increased by 1.6 percent between 2010 and 2011. The share of aggregate income for the top 5 percent increased 4.9 percent.
Health coverage
The number of people with health insurance increased to 260.2 million in 2011 from 256.6 million in 2010, as did the percentage of people with health insurance, which increased to 84.3 percent in 2011 from 83.7 percent in 2010.
The percentage of people covered by private health insurance in 2011 was not statistically different from 2010, at 63.9 percent. This was the first time in the last 10 years that the rate of private health insurance coverage has not decreased. The percentage covered by employment-based health insurance in 2011 was not statistically different from 2010, at 55.1 percent.
---