---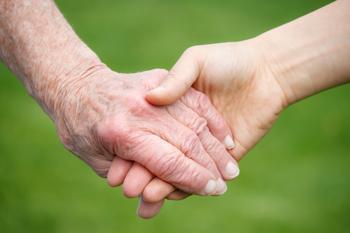 Two companies that recommend long-term care facilities for senior citizens have agreed to settle Federal Trade Commission (FTC) charges that they misled consumers to think that they had researched the facilities and had detailed knowledge about them.
The proposed settlements, which prohibit the companies from misrepresenting their services in the future, resolve the FTC's first cases involving Internet-based concerns that offer placement assistance for seniors who need institution-based, long-term care.
"Senior citizens need honest information when they're considering long term care options," said David Vladeck, Director of the FTC's Bureau of Consumer Protection. "Companies that claim to know which facilities to recommend to consumers need to be able to back up their claims or they will hear from the FTC."
According to two administrative complaints issued by the FTC, CarePatrol Inc. and ABCSP Inc. offer consumers free assistance to obtain placements at care facilities for senior citizens, and state that the facilities pay the companies for the placements. CarePatrol operates via franchises in 12 states; ABCSP, which also does business as "Always Best Care," operates via a network of franchisees throughout the nation.
CarePatrol Charges
As alleged in one complaint, CarePatrol's claims include:
"We Grade Each and Every Facility From 'A' to 'F' Based on Their Last State Survey. Our Local Senior Care Consultants also Pre-Screen every home we recommend."
"…CarePatrol's local, Nationally Certified Advisors look beyond the chandeliers and fancy lobbies to monitor each community's care history and state violations so we can recommend: The Safest Options For Your Loved One."
ABCSP Charges
The complaint against ABCSP alleges that its claims include:
"We provide the best choices to our clients while maintaining the highest standards for living arrangements. . . . we match our clients with the top three or four most appropriate living options based upon individual needs, custom screening and available budgets. . . ."
"Our Care Coordinators are local and have personally viewed virtually all of the assisted living communities in your area."
Misrepresentations charged
CarePatrol allegedly misrepresented that it monitors or grades the care history and violations of virtually all, or a substantial majority, of assisted living facilities (ALFs) in a consumer's desired location, that it provides services through a network of senior care consultants located in every state, and that it monitors or grades facilities based on a review of the facilities' latest state inspection reports.
According to the FTC complaint, in most states listed on CarePatrol's website, the company has not monitored or graded any facilities; it does not operate through senior care consultants in every state; and in numerous instances, it does not monitor or grade facilities based on the most recent state inspection reports.
ABCSP allegedly misrepresented that its placement recommendations for ALFs and residential care homes in different geographic regions are based on the personal knowledge of its personnel or agents regarding virtually all, or a substantial majority, of the facilities in those regions.
According to the complaint, the company typically does not know which ALFs and residential care homes have contracts with its franchisees, and in numerous regions, its recommendations are not based on the personal knowledge of its personnel or agents.
Both complaints note that there are at least 39,000 ALFs and thousands of smaller, residential care homes in the United States.
Under proposed consent orders that apply for the next 20 years, CarePatrol and ABCSP are barred from making false or unsubstantiated representations about their placement services.
---