---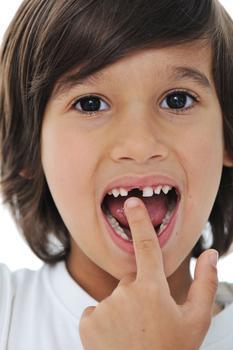 There are many ways to measure the health of the economy. Economists pore over financial data each month to determine which way things are headed.
But Visa says if economists want an accurate read on the economy, perhaps they should look under children's pillows. And according to the credit card company, the Tooth Fairy is leaving an average of $3.00 per tooth this year, an increase of 15 percent over the $2.60 left in 2011.
"The Tooth Fairy may be the canary in the economic coal mine," said Jason Alderman, Senior Director of Global Financial Education, Visa Inc. "She's showing signs of life by leaving 40 cents more per tooth this year. This is not only good news for kids, but an ideal teachable moment for parents to engage their children in thinking about how to budget their windfall by saving a portion."
Tips for parents
In case parents are uncertain about how much money the Tooth Fairy should leave for a tooth, Visa has created a mobile app to help determine that. The free app and calculator uses Visa's survey data and factors in demographics such as gender, age, home state, income and education levels to formulate how much money the Tooth Fairy is leaving in comparable households. The app is available for iPhones and iPads at the iTunes Store, while the calculator is available here.
Other data in the survey seems to suggest that things are better this year for the Tooth Fairy, and perhaps are also looking up for families. Only three percent of children received less than a dollar for a tooth, down seven percent from last year.,
Eight percent of children received more than $5 per tooth, up from three percent last year. The most common amount left under a pillow, however, is $1. Thirty percent of children received that amount this year compared to 29 percent last year.
---