---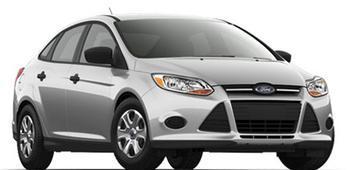 So you have finally decided to buy a new car. Congratulations. Now, what are you going to do with your old car?
You have a number of options. You could trade it in on the new car. Most people do that because, frankly, it's so much easier. But the dealer counts on that and usually doesn't offer you very much. The dealer, after all, plans to turn around and sell it for more than he paid for it.
Sometimes you can just sell the car to a dealer. Again, you run into the same problem. The dealer needs to acquire the car at a low cost so he can sell it at its market value and make a profit.
Consider making it a hand-me-down
Some people transfer the car to a family member. Hand-me-down cars are a tradition for some families and a good way to provide a known, reliable used car for a young driver.
Some people donate cars to charity. Once upon a time the IRS allowed you to deduct the market value of the car when you donated it. Now, however, you can only deduct the amount the charity resells the car for, making the tax break much less generous.
Finally, you can put an ad online or in the paper and try to sell the car yourself. While a private sale will probably yield the most money, it can sometimes be a time-consuming and rather unpleasant experience.
Time and effort
"Selling a vehicle yourself is not difficult, but it does take time and effort," said John Nielsen, AAA director of Automotive Engineering and Repair. "Pricing the vehicle properly and preparing it for sale are keys to quickly selling the vehicle for a reasonable amount."
If you're going to sell a vehicle yourself, you should take a number of important steps to make sure you get top dollar. First, prepare your vehicle for a buyer by having it professionally detailed.
Remove any personal items from your vehicle, including any stickers you have placed on the exterior. Have your vehicle inspected by a repair shop prior to the sale and ask for a detailed report, which can be shared with perspective buyers.
Next, determine a price. This may require some research. Be realistic in the condition of your vehicle, very few vehicles are in "excellent" condition. Do your homework and keep a list of comparable prices from various vehicle pricing sources for any potential buyers to take with them.
How's your salesmanship?
Marketing your vehicle for sale is another important step to successfully selling your vehicle independently. Use social media technology and online websites to let others know you are selling your vehicle. Facebook, Twitter, AutoTrader.com, Cars.com and eBay Motors are all examples of electronic resources.
Colorful photos and diverse images can help support the description and features of the vehicle. Be sure to include contact information and any other important details pertaining to the sale.
Once you prepare, price and market your vehicle for sale, you should receive inquiries from potential buyers. Use common sense and caution when showing your vehicle. Meet potential buyers in a public location and do not let them test drive the vehicle by themselves.
Be ready for questions, have detailed information readily available, include a CARFAX vehicle history report and keep repair and maintenance documents compiled and organized.
Once you have found a buyer for your vehicle, AAA recommends creating a bill of sale that both parties can sign and have it notarized. Notaries can be located at a bank.
Always secure payment before you transfer ownership. Options for payment include certified checks, cash or money order. AAA suggests completing a transaction at a bank to verify the payment is legitimate. If a buyer is uncomfortable with any part of the agreement, be cautious and use good judgment to avoid the possibility of being scammed.
---