---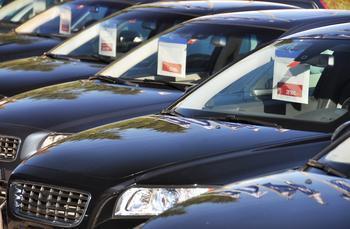 Buying a used car is often a crap shoot under the best of circumstances. A vehicle can look to be in perfect shape but may have issues under the hood that aren't readily visible.
Elaine, a Canadian reader from Heinsburg, Alberta, writes to say that her used Kia has been repaired eight times in four years.
"I am driving my 2005 Amanti without working air bags," she wrote in a ConsumerAffairs post.
Mamie, of Pittsburgh, Pa., reports that her daughter purchased a used 2008 Nissan Versa with 55,000 miles in April.
"Last week the tranny blew," she wrote. "The powertrain warranty goes to 60,000 miles and she was at 60,200. The dealer refuses to help, Nissan refuses to help..they want $3,000-$4,000 to replace it.
It's our experience that automakers and dealers rarely, if ever, make exceptions to the mileage in their warranties. It's just another reason why you need to make the right choice when you shop for a used car. Or a new one, for that matter.
Tips
Here are some tips supplied by Onstar and Autotrader.com:
Consider purchasing a certified pre-owned vehicle: Certified pre-owned vehicles usually come with an extra warranty from the dealer and have been thoroughly inspected before being sold.
Make sure the potential vehicle is functional for everyone who will be traveling in it: If searching for a used family vehicle, bring the whole family on an extended test drive to make sure everyone is comfortable with the vehicle. If you have small children, use this time to make sure child safety seats fit and can easily be installed in the vehicle.
Purchase a vehicle history report and have the vehicle inspected by a qualified mechanic: Taking both of these actions can reduce the chance of unexpected issues later like the ones Elaine and Mamie experienced.
Secure your financing in advance: Because used vehicle loans can vary when it comes to interest rates, visit your local bank or credit union before making a final decision so you can be sure you're receiving the best interest rate.
Don't negotiate price based on what you want your monthly payment to be: Monthly payments can always be lowered to fit your budget by extending the length of the loan. But extending the length of the loan makes the car more expensive. Negotiations should be made based on the price of the car, rather that the monthly payment.
Remember the sale process continues past the acceptance of an offer: After both parties agree upon an appropriate price, dealers usually will offer extra accessories and services you might not be interested in. Be sure to stand firm and make it clear that you are not interested in paying more than the previously agreed upon price.
---