---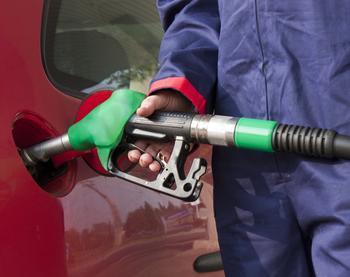 Just because an auto manufacturer turns out lots of high-mileage cars, it doesn't mean consumers buy them. Like the sticker on a new car that shows the vehicle's miles per gallon (MPG) rating, "actual mileage may vary."
The good news, however, is that U.S. drivers appear to be opting for vehicles that get better mileage. Light vehicle auto sales from August show MPG increased to 23.3 from 21.7 MPG in August 2011, according to TrueCar.com.
Mileage was also up from 23.1 MPG in July. In August 2008, average MPG was 20.3.
"Relatively higher gas prices and attractive incentives helped improve the market share of small cars and small SUVs, resulting in an improved overall TrueMPG for the industry," said Jesse Toprak, Vice President of Market Intelligence at TrueCar.com.
Hyundai leads the pack
Hyundai was the most improved brand in August when it comes to raising MPG from year-over-year levels. Ford also posting significant gains especially due to higher EcoBoost engine.
Sales of foreign brands contributed to the improvement. European manufacturers increased their average fuel economy for vehicles sold in the U.S. from 21.3 MPG to 23.6 MPG. Japanese manufacturers recorded an increase from 23.3 MPG to 24.6 MPG and South Korean automakers increased their average fuel economy from 26.2 MPG to 28.1 MPG.
Automakers are required to meet Corporate Average Fuel Economy (CAFE) standards set by the Environmental Protection Agency. It's based on the average fuel economy of all the vehicles the company sells.
TrueCar says it bases its ratings based on estimated and/or actual monthly automotive sales-weighted data.
The government's CAFE standard for light vehicles was recently set for 54.5 MPG in 2025, roughly double what it is now.
---