---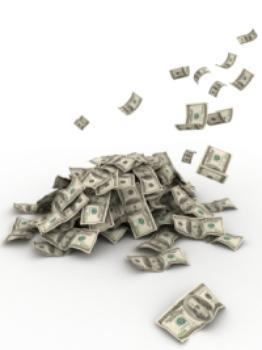 The Federal Trade Commission is mailing refund checks to 138,737 consumers nationwide who allegedly were taken in by a group of telemarketers who falsely promised them "free" goods and services. In all, the FTC is returning more than $978,000 to consumers who lost money as part of the scheme.
The refunds stem from settlements with the operators of telemarketing schemes that did business as Sure Touch Long Distance and DigiTouch Long Distance.
According to the complaint filed by the FTC, Sure Touch billed consumers for goods and services they never agreed to buy after bombarding them with confusing sales pitches over the telephone. Sure Touch contacted consumers with promises of "free" goods and services, including gift cards, gas cards, and resort vacations. Sure Touch telemarketers often read their pitch so fast that consumers did not understand or realize they were being asked to pay for additional goods or services that were being offered.
Consumers who did understand the pitch were told that they would not be billed, since they did not provide their billing information. However, unbeknownst to consumers, Sure Touch already had their billing information and charged their credit cards or debited their bank accounts for the additional goods or services, and without providing the "free" goods or the services they promised.
The FTC filed suit against Sure Touch as part of the 2008 law enforcement sweep "Operation TELE-PHONEY," which included more than 180 telemarketing cases brought by civil and criminal attorneys throughout the United States and Canada.
Consumers victimized by Sure Touch will receive checks from Epiq Systems Inc., a refund administrator working for the FTC. Consumers should cash the checks within two months of the date they are issued.
The redress checks are valid for 60 days from the date they are issued, after which they become void. The FTC never requires the payment of money up front, or the provision of additional information, before consumers cash redress checks issued to them. Consumers with questions should call the redress hotline at 1-877-841-8156.
---