---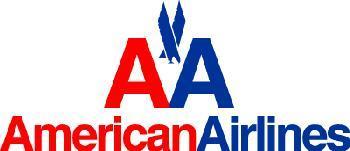 If you are a struggling U.S. airline, hoping to arrange one more merger with a rival while dealing with labor unrest among union employees, the last thing you want is for the leading travel writer for America's major business newspaper to write something like this:
"If you're making travel plans for this fall, avoid American Airlines. American has become too unreliable."
That's how travel writer Scott McCartney of the Wall Street Journal began his blog Tuesday. In recent days, American Airlines has seen a surge in flight cancellations, according to KXAS-TV in Dallas-Fort Worth.
'In shambles'
McCartney says American's contentious negotiations with the pilots union spells trouble for the airline and passengers who depend on it. He describes American's operations as being "in shambles."
American, which earlier this month signed non-disclosure agreements with US Airways as a prelude to a possible merger, is implementing pay and benefit cuts and trimming time off. It's also outsourcing more of its flights to regional carriers.
A number of pilots have called in sick recently but it's a point of dispute whether it's an organized effort. The union says it isn't and blamed the company for mismanagement.
Layoff warnings
American, meanwhile, is still in bankruptcy proceedings. As part of that it is sending out layoff warnings to more than 11,000 employees, who are being told only that they could lose their jobs -- not that they will. An American spokesman said actual layoffs will be less than half that number.
Last month members of the Transport Workers Union of America (TWU) at two American Airlines bargaining units voted to ratify new contract agreements which reduce the concessions demanded by AMR, the airline's parent company, which has been in bankruptcy reorganization since November of 2011.
One of the TWU units narrowly approved the package. The other accepted it by a 79 to 21 percent vote.
'A lot of frustration'
"There is a lot of frustration associated with this entire bankruptcy process, which is designed to facilitate concessions and to ensure the reorganization of the debtor, rather than advance the interests of working people," said TWU International President James C. Little. "That is how it has worked in every airline bankruptcy. Nobody is happy with a concessionary agreement, and our members are still waiting to see a business plan that instills confidence. But this result a lot better than what our members would have faced with a court-imposed solution."
KXAS-TV quotes an American spokesman as saying the airline is cutting its schedule for the rest of September and all of October by one to two percent. That may hit Texans particularly hard, since American currently operates as many as 75 percent of the flights from Dallas-Fort Worth Airport.
---