---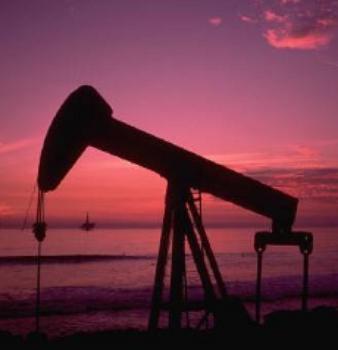 Being paid for doing nothing always sounds great but frequently carries risks that aren't immediately apparent. The Environmental Working Group (EWG) says that's the case with oil and gas leases presented to landowners around the country.
EWG and about 100 other organizations are calling on the Obama administration to address the impact of deceptive oil and gas leasing practices on U.S. property values and mortgages.
In a letter to Richard Cordray, director of the federal Consumer Financial Protection Bureau, the groups urged the agency to focus on companies that misrepresent or conceal the inherent risks of fracking as they approach landowners to lease their property for oil and gas exploitation.
"As we continue to weather this country's housing crisis, regulators must prevent oil and gas companies from using deception to acquire drilling leases - deception that could carry ramifications for homeowners and lenders," said Thomas Cluderay, EWG assistant general counsel.
"We encourage the CFPB to look into the risks that homeowners and their families face in signing these lease contracts, such as inadvertently signing away their property rights and potentially losing the value of their homes or being stuck with water unsafe to drink," said Ellen Bloom, director of federal policy for Consumers Union.
The organizations ask the federal watchdog bureau to:
Investigate the extent to which oil and gas companies misrepresent or fail to disclose the risks of drilling and hydraulic fracturing when they approach landowners to lease their land for drilling operations;
Develop robust disclosure standards and other regulations that would prevent oil and gas companies from engaging in deceptive leasing practices and hold them accountable for representations made by their leasing agents; and
Work with state regulators, the lending community, insurance companies and public interest groups to develop a campaign to educate the public about the ways that oil and gas leases may affect property values and mortgages.
Risks downplayed
An EWG investigation found that drilling companies regularly disclose the risks of fracking to their shareholders and investors, yet downplay or conceal these very same risks from potential leaseholders.
Some of the risks disclosed to investors but not property owners include leaks, spills, explosions, bodily injury and even death.
The letter to Cordray says: "The debate over drilling and hydraulic fracturing has largely focused on whether it can be done safely, without compromising water supplies. However, we cannot afford to ignore its serious spillover effects, including how drilling operations affect property values and mortgages. We believe this is an area where the U.S. Consumer Financial Protection Bureau should be taking the lead to protect the public, especially when no other regulatory agency appears to have the ability to address this issue on a comprehensive, national scale."
---