---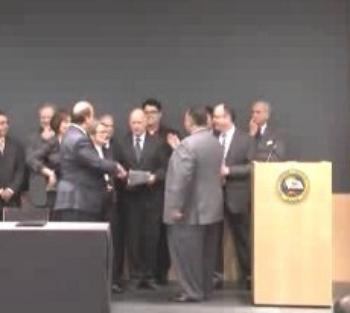 The party's over, California. Amazonstarted charging sales tax on California purchases over the weekend and other retailers will be doing so as well. The exact amount of the tax ranges from 7.25% to 9.75%, depending on how much various cities and counties add on.
The deal was sealed just one year ago, when Gov. Jerry Brown signed "landmark" legislation imposing sales tax on online purchases. Brown said then that it would "create tens of thousands of jobs and inject hundreds of millions of dollars" into the state's moribund economy.
State tax officials are expecting to take in as much as $100 million in taxes just on Amazon purchases during the first year, plus another couple of hundred million from other online retailers.
A hundred million here, a hundred million there ... pretty soon you're talking about real money.
As for those tens of thousands of jobs Brown promised, the only ones we know about so far as 35 new auditors, collectors, clerks and lawyers that the Board of Equalization plans to hire. That, if you haven't guessed, is the official name of the state tax collector agency.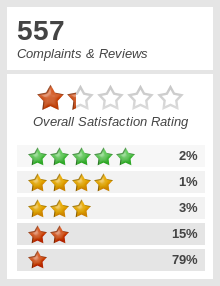 "The agency is ready," said Jerome E. Horton, chairman of the Board of Equalization. He said the agency's 90 investigators will be on the lookout for online retailers who don't collect the tax.
Amazon for years resisted collecting state sales taxes but has now shifted its strategy. Previously, it tried to avoid collecting taxes in major states by putting its distribution centers in adjacent states, enabling it to say it had no operations in, say, California.
But now, Amazon is opening distribution centers in big, populous states and putting them close to big cities, hoping to offer same-day or at least next-day delivery. Thus, while Amazon gives up the no-tax advantage bricks-and-mortar retailers have complained about for years, it may soon be able to offer such fast delivery that it becomes easier and quicker to order something online than to jump in the car and slog through traffic to get to a physical store.
As part of its deal with Gov. Brown last year, Amazon promised to open two million-square-foot distribution centers in Northern and Southern California and said it would create 10,000 full-time jobs and hire 25,000 seasonal employees by the end of 2015. Might want to mark your calendar to make sure that happens.
Amazon spokesman Scott Stanzel says the deal means that Amazon will offer "vast selection and fast delivery" while adding jobs in California.
---