---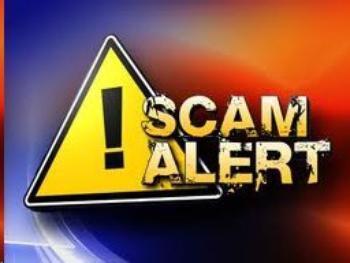 Work-at-home schemes have always had appeal but these days they may have an even stronger pull on consumers who want to believe they can earn a good income by starting a home-based business or by working from home.
Scammers take advantage of this enthusiasm to separate consumers from large chunks of cash. New York Attorney General Eric Schneiderman has shutdown two websites as part of his investigation of a "work at home" scam involving a fake mystery shopper program.
Mystery shoppers are real. Market research firms use them to go into stores and file reports on customer service. It's a part-time job and it doesn't pay particularly well. However, scammers have made it sound glamorous and highly-paid, making it easier to recruit victims into their schemes.
Schneiderman says that's exactly what a company operating as T. Crefideal Corp did. He charges the company lured consumers into becoming mystery shoppers to gather information anonymously about the customer service of a particular store, but instead of getting paid, were duped into paying the scammers thousands of dollars.
How it worked
In this version of the scam, consumers were asked to log into the company's Website with a job number. They were then given an assignment as a mystery shopper to evaluate Western Union.
The scammer sent a counterfeit check for $2,000 the victim, who was told to wire back $1,700 to the scammer. That was to be the "test," to see how Western Union handled the transfer.
First, of course, the victim had to deposit the phony check in his bank account and write a check for $1,700 to Western Union. The bank accepted the counterfeit check but, within a week or so, discovered it was bogus and withdrew $1,700 from the victim's account to make up for it.
Western Union sent the $1,700 from the victim to the scammer, so the whole thing amounted to a $1,700 transfer from victim to scammer. Because the money was wired through Western Union, there was no way to trace or retrieve it.
"These scams are particularly insidious because they target individuals looking for ways to bolster their income in today's challenging job climate," Schneiderman said.
How to avoid
You can avoid these schemes by being very suspicious of work-at-home opportunities that come to you unsolicited. If it were a real money-making opportunity, it would be very hard to get. Promises of easy money are always scams.
There is no legitimate reason for someone to send you a large check and ask you to cash it and send most of it back through Western Union. Any time you are asked to wire money, your scam alarm should start ringing.
Legitimate mystery shoppers are generally paid after the job is completed and they have filed their report -- they aren't paid up front. They usually make small purchases with gift cards provided by the employer.
The best way to avoid the scams, of course, is to avoid any and all work-at-home enterprises. There's usually a big "catch," even if it isn't a scam, and the only person making money is the company selling the work-at-home idea.
---