---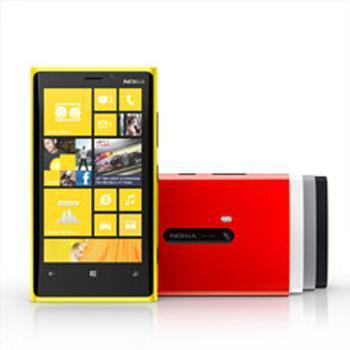 While attention has been riveted in recent weeks on Apple and Samsung, as they fought their patent battle in court, other smartphone manufacturers seem to have been flying under the radar with pretty cool products of their own.
Nokia, for example, this week announced two new smartphones that will run on Windows 8 and feature something designed to alleviate a constant consumer complaint – rapid battery drain. The Lumia 920 and the smaller Lumia 820 have batteries that can be recharged wirelessly. No more having your phone out of action while it recharges or going dead in the middle of a call.
Charging partners
But wireless recharging requires a little infrastructure. There has to be a way for users to connect wirelessly with a charging station.
Nokia kicked things off by announcing Virgin Atlantic, The Coffee Bean and Tea Leaf would be early providers of wireless charging for the two phones. It said it planned to execute agreement with other partners in the weeks ahead.
Deals with Virgin Atlantic to put wireless charging stations in the London Heathrow Clubhouse lounge and Coffee Bean & Tea Leaf to put charging plates on tables in some of their cafés, were the first of many deals Nokia said it intends to sign to take wireless charging outside the home and office.
Better cameras
In addition to offering wireless charging, the Lumia 920 comes with Nokia's largest-ever battery. But power sources aren't the only innovations the two phones offer, the company says. The phones boast enhanced camera lenses and a technology called Nokia PureView.
Using advanced floating lens technology, the company says the camera in the Nokia Lumia 920 is able to take in five times more light than competing smartphones without using flash, making it possible to capture higher quality pictures and video indoors and at night. It also compensates for hand movement while the photo is being taken.
"Nokia PureView continues to deliver cutting-edge technology to make it possible for a smartphone camera to take the kind of images usually only seen on a standalone SLR camera," said Jo Harlow, executive vice president of Nokia Smart Devices. "With the Nokia Lumia 920 we have made it possible to shoot pictures and video at home, outdoors, in a restaurant or even at night, and come out with professional-looking results."
Focusing on images
Nokia says better imaging is its niche. It says it has tried to create cameras that work well in low light and give consumers a great camera in addition to a great smartphone.
The Nokia Lumia 820 is a mid-range smartphone that Nokia says delivers high-end performance in a compact package. While the Nokia Lumia 820 has the same unibody look and feel as the high-end Lumia smartphones, it comes with an exchangeable shell design. That allows consumers to choose different colors and add wireless charging. Beneath the shell is room to insert a micro SD memory card.
Nokia has not yet announced release dates for the phones or prices but should be available before the end of the year.
---