---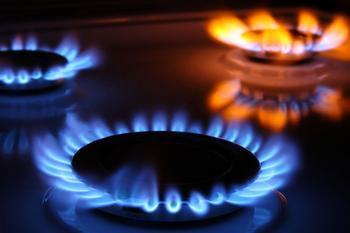 Unfortunately for consumers, lots of things are going up in price. However, the natural gas to heat their homes and generate their electricity isn't one of them.
Because of huge gas reserves in North America and the increase in drilling and exploration, the price of this energy source has steadily dropped. That decrease in price is reflected in the J.D. Power and Associates survey that measures customer satisfaction with gas utilities.
The study, now in its 11th year, measures residential customer satisfaction with gas utility companies across six factors: billing and payment; price; corporate citizenship; communications; customer service; and field service.
Overall satisfaction with natural gas utility companies has increased slightly -- averaging 634 on a 1,000-point scale, compared with 627 in 2011. However, residential natural gas customer satisfaction with price is 570, an increase of 14 points from 2011.
Fewer rate hikes
Fewer consumers report hearing of rate hikes from their utility in the last year, probably because there have been fewer rate hikes. With natural gas prices continuing to fall, both gas companies and the electric utilities that use gas to generate power have passed some of the savings onto consumers, or at least slowed the increases.
"Each year, as natural gas prices continue to drop, satisfaction with price will continue to be positively affected," said John Hazen, senior director of the energy practice at J.D. Power and Associates. "Additionally, both communication and customer service efforts by utility providers are also contributing to the overall satisfaction increases from last year."
The price of gas has dropped sharply since the U.S. stepped up production in the last decade. The Energy Information Administration reports the wellhead price of natural gas in July 2008 peaked at $10.79 per thousand cubic feet but has since fallen to a low in April 2012 of $1.89.
The current price of gas is around $2.76, about where it was last January at the height of the heating season. So while the price of gasoline and most other energy sources continues to rise, consumers heating with gas this winter can probably look forward to more moderate heating bills.
---