---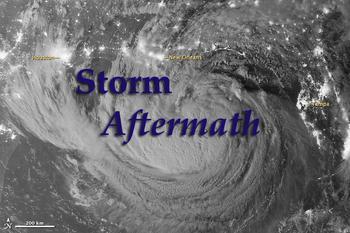 Gulf Coast levees and other infrastructure held up relatively well against Hurricane Isaac last week though many areas remain flooded and are still without power.
In the aftermath of the storm, which dumped as much as 25 inches of rain, Mississippi Attorney General Jim Hood has cracked down on several businesses accused of price gouging.
Hood arrested Kuldip Singh, a Natchez gas station owner, accusing him of charging over his usual profit margin at the Roxie Truck Stop, which he owns.
Hood also announced the arrest of Rajinder Singh, a Jackson gas station owner. Singh is accused of price-gouging during a disaster. Once the governor issues a disaster declaration with a price gouging prohibition, a merchant cannot increase their average profit margin on products until the executive order is rescinded. Singh is accused of charging seventeen cents over his usual profit margin at his Fuel Time gas station on Bullard Street in Jackson.
Hotel rates
Two Vicksburg hotel operators, meanwhile, have been arrested and charged with price gouging during a state of emergency. Investigators arrested Devenora V. Patel and Hemel Ramesh Surati,at their business, The Battlefield Inn in Vicksburg.
"The arrests were the result of tips from concerned citizens and a subsequent undercover investigation," Hood said.
Patel and Surati are accused of charging more than their usual profit margin for hotel rooms.
"The price-gouging prohibition is in place in the disaster-designated area to prevent merchants from exploiting a disaster and taking advantage of residents and evacuees during such a time of need and vulnerability," Hood said.
Hundreds of calls
Hood said his office has received hundreds of calls this week concerning price gouging primarily of gasoline, but the law applies to other products as well from bottled water to hotel rooms.
In neighboring Louisiana, price-gouging rules are also in place. In one of the more unusual post-storm announcements, however, Louisiana Attorney General Buddy Caldwell reminded registered sex offenders who evacuated during the storm that they were required to notify law enforcement immediately of their new temporary home.
---