---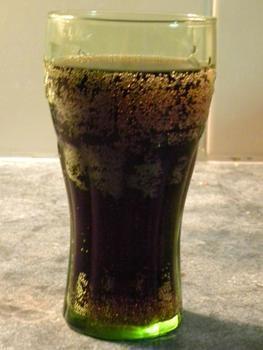 And just when you thought you were old enough to make your own health choices, now this. In a 9-1 vote, New York City's Board of Health made the city's controversial soda ban official, ending a great deal of back and forth between Mayor Michael Bloomberg and critics of the beverage ban.
The new ruling will take effect on March 12, 2013, when restaurants, sports arenas, corner markets, movie theaters and food vendors are forbidden to sell sugary beverages over 16 ounces in size.
In addition, establishments that don't comply with the ruling will have to fork over a $200 fine.
However, grocery stores will still be able to carry and sell large sugar-based drinks over the 16-ounce limit. The ruling also doesn't apply to beverages containing more than 70 percent fruit juice, to diet products, or alcohol-based drinks.
One of the major groups to criticize the impending soda ban was New Yorkers for Beverage Choices, which says the ruling will not improve the city's obesity problem by any measure, since individuals will simply purchase large drinks at locations not included in the ban.
Eliot Hoff, the spokesman for New Yorkers for Beverage Choices says the mayor "is only focusing on the large-sizing drinks, not food, and only certain drinks. So you will be able to buy a smoothie that is dairy-based with tons of sugar and fat, because that will not be banned."
"You will be able to buy whatever you want at any of the hundreds of 7-Elevens around the city, but not in a local pizza parlor. So all this ban is doing is impacting an individual's ability to freely purchase the drinks they want where they want," he said.
The reason, by the way, that grocery stores and convenience stores are exempt is that they are not under the Health Department's jurisdiction.
Other bans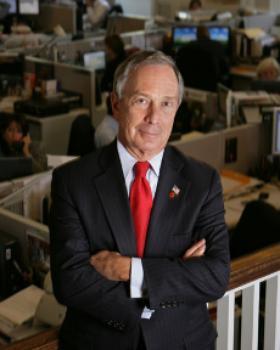 The latest ban follows a string of New York City health laws that include a strict policy on public smoking, and a ban on trans fats throughout the five boroughs.
Many have perceived New York to be a do-whatever-you-want kind of town similar to Las Vegas, but with new rules and questionable safeguards put in place by officials, a lot of residents feel the city is becoming a bit too conservative and not the free-flowing place it used to be.
Cynics say that Hoboken -- yes, Hoboken -- is becoming the wild and crazy place New York used to be. Well, you must admit it does have a better view of the New York skyline.
Not surprisingly, Bloomberg officials disagree with this assessment of New York, as they believe no rulings or health laws can ever turn residents or tourists away from a city that's seeing increasing numbers of both residents and tourists.
"We've heard claims of pending apocalypse before when we proposed bold public health initiatives, and they have been proven false, said a spokeswoman for Bloomberg, Samantha Levine, in a statement. "Critics predicted the end of tourism and that businesses would sink when we banned smoking in bars and restaurants, yet we've grown tourism to record levels and the restaurant and bar industry continues to grow."
Obesity a problem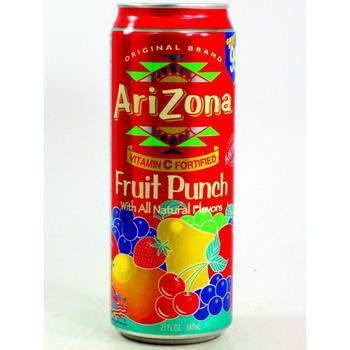 According to a report released by local officials, entitled "Reversing the Epidemic: The New York City Obesity Task Force Plan to Prevent and Control Obesity," 21.3 percent of children in the Big Apple between the ages of 6 to 11 suffer from obesity. The rest of the country has an obesity average of 19.6 percent, the report indicates.
It also shows those in lower income neighborhoods throughout the five boroughs, like Bedford Stuyvesant or Brownsville in Brooklyn; suffer from obesity and the related illnesses in disproportionate numbers.
And city officials believe the soda ban will lower these percentages not only in these particular areas, but all across the various income brackets and neighborhoods through the city.
"Months from today, our city will be an even healthier place," tweeted the mayor after the decision. "Portion size drives consumption," he wrote.
Those opposed to the ban will obviously contest the decision legally, but starting this coming March New Yorkers will have to go the grocery store if they want a sugary beverage that's over 16 ounces, unless the ruling is over turned.
---