---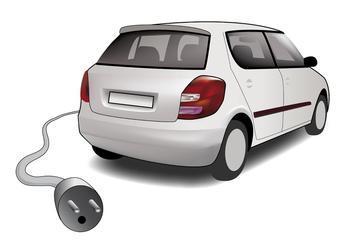 Can you see yourself driving a plug-in electric or hybrid vehicle? Edmunds.com, the automotive site, can. It's out with a report predicting alternative fuel vehicles will make up five percent of the U.S. fleet by the 2015 model year.
Hybrids currently make up about three percent of vehicles on U.S. highways.
"One of the reasons these vehicles haven't quite taken off yet is that there just aren't enough choices that appeal to shoppers," said Edmunds.com Green Car Editor John O'Dell. "But the competitive landscape promises to expand significantly over the next few years, and it's likely that a vehicle with some type of electric drive or alternative fuel will wind up on your consideration list the next time you shop for a new vehicle."
43 new vehicles in the pipeline
O'Dell says at least 43 new hybrid, plug-in hybrid, battery-electric, diesel and fuel-cell electric vehicles will be introduced to the U.S. market by the 2015 model year. That's enough choice, he says, to draw consumers' attention. High gasoline prices will make them more attractive.
Toyota's Prius is probably the vehicle most associated with hybrids while the Chevy Volt gets the most attention among plug-ins. But they're about to get a lot more competition.
Chevrolet and Ford are expected to introduce the most new "alt-drive" vehicles through the 2015 model year, with four each. Chevy's offerings will be headlined by its popular Cruze model, which will be introduced as a diesel version in 2013 and as a plug-in electric hybrid in 2014.
Ford, meanwhile, will offer its C-Max Energi and C-Max Hybrid by the end of this year. The Fusion Energi will be available early next year.
Another offering from Toyota
Toyota isn't just resting on the Prius. The Japanese carmaker has introduced the 2012 RAV4 EC. It's a cooperative effort by Toyota and Tesla Motors and combines the body and interior of Toyota's popular small crossover with the battery and electric motor system found in the new Tesla Model S sedan.
At first you'll only find it in California with just one trim level and with no options. The EV will cost $50,610 before any tax incentives or government rebates.
BMW is introducing a 2013 EV four-passenger subcompact. Edmunds says the lithium-ion battery pack will deliver a range close to 93 miles and funnel sufficient power to the 170-hp electric motor for a 0-60-mph acceleration time of just under 8 seconds. BMW has promised a two-cylinder gasoline generator as an option to extend cruising range.
VW's first hybrid
Volkswagen is rolling out a 2013 Jetta Hybrid, hitting showrooms before the end of this year. It will be VW's first hybrid and boast a new, 150-hp turbocharged 1.4-liter engine, a 27-hp electric motor that draws power from a lithium battery and a seven-speed dual-clutch automated manual transmission.
The Jetta Hybrid is expected to get an EPA fuel economy rating of around 45 mpg combined.
Mitsubishi is planning a plug-in hybrid version of its Outlander SUV for the 2014 model year. It will feature an all-wheel-drive system powered by electric motors, plus a gasoline engine that will deliver several hundred miles of range and allow for continuous operation even when there's no charger available for the battery pack.
---