---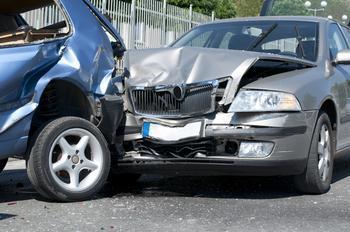 Auto insurance companies are all about risk management. If you are considered too much of a risk, then you might be at risk of being dropped as a customer.
It happened to Hose, of Fort Mill, of Ft. Mill, SC, who says State Farm dropped him after nine years when he had two claims in two years. He doesn't understand why.
"Why pay for, and have the law mandate insurance if you're dropped when you use the coverage you pay for," Hose asked in a ConsumerAffairs post. "It's the biggest legal scam going. Then, once they've dropped you, they can code you which makes your next policy cost higher."
Sometimes consumers find they are not renewed, even though they have made no claims. Insurance companies sometimes do that if there has been an increase in claims in a particular zip code, for example. The company tries to manage its risk by insuring fewer people.
But companies that do that in Massachusetts can run afoul of the law. Massachusetts has a state law called the "clean-in-three" rule. If you haven't had an accident or traffic violation in three years, your insurance company can't drop you.
Two-year investigation
In 2010 Massachusetts Attorney General Martha Coakley's office began investigating Metropolitan Property and Casualty Insurance Company's (Met P&C) termination of more than 2,600 Massachusetts automobile insurance policies and found some of them violated the law since the policyholders had clean driving records. As a result, the insurance company is required to pay close to $345,000 in restitution to consumers and $50,000 to the Commonwealth.
Under the terms of the settlement with the state, Met P&C will pay 56 consumers a total of $35,000 after their policies were allegedly terminated in violation of state law, and were unfairly assigned to the state's more expensive residual market -- the Massachusetts Automobile Insurance Plan (MAIP). The company will also pay an approximate total of $310,000 to 2,583 policyholders who were wrongfully non-renewed but found alternative insurance in the voluntary market.
Along with an additional $50,000 in payments to the state, Met P&C has agreed that it will abide by Massachusetts' "clean-in-three" law in the future.
---