---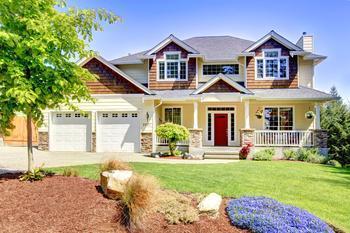 It's not sufficient for home sales to increase and prices to rise to constitute a full housing recovery. Current and future homeowners must be able to make their monthly payments. Lately the news on that front looks mixed but mostly encouraging.
A new report from the Office of the Comptroller of the Currency (OCC) shows the overall quality of first-lien mortgages serviced by large national and federal savings banks improved from the same period a year ago but went down from the prior quarter.
The percentage of mortgages that were current and performing at the end of the quarter was 88.7 percent. It was a little higher in the previous quarter, but only by a fraction of a point.
The percentage of mortgages that were 30 to 59 days past due was 2.8 percent, up 12.1 percent from the prior quarter but down 7.5 percent from a year ago. Seriously delinquent mortgages -- 60 or more days past due or held by bankrupt borrowers whose payments are 30 or more days past due -- fell to their lowest level in three years. The percentage of mortgages that were seriously delinquent was 4.4 percent, down 0.8 percent from the prior quarter and 9.2 percent from a year earlier.
Why it's important
The numbers are important for a housing recovery for two reasons. People buying homes need to be able to afford them. Otherwise there are more foreclosures and the market sinks lower. For the most part, homeowners seem to be handling their payments, though the spike in past dues from the previous quarter bears watching. But serious past-dues appear to be receding.
Secondly, mortgage lenders need reassurance to make it easier for qualified buyers to get loans. Right now Realtors complain that isn't happening. It probably won't until the delinquency rate goes down and prices begin rising on a predictable basis. If serious delinquencies continue to fall at their present rate, this could help.
Meanwhile, the OCC has found that loan servicers are now going out of their way not to foreclose when a homeowner is struggling. Servicers implemented 416,036 new home retention actions during the quarter, while starting 302,636 new foreclosures. The number of home retention actions implemented by servicers increased 17.9 percent from the prior quarter but decreased 8.8 percent from a year earlier.
The report found that, on average, the modifications implemented in the second quarter of 2012 reduced borrowers' monthly principal and interest payments by 24.6 percent, or $381. Modifications made under the Home Affordable Modification Program (HAMP) reduced payments by 35.3 percent on average, or $576.
---