---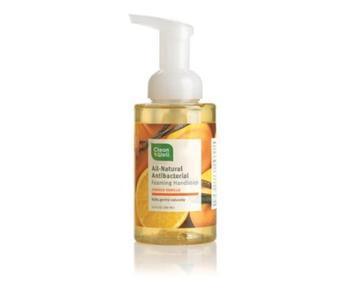 Germs are everywhere and consumers are increasingly aware of them. Walk into a supermarket these days and you are greeted at the door by a dispenser of antiseptic wipes.
Consumers spend millions as well on products to remove germs from their hands when washing them isn't practical or convenient. But how effective are these products?
In Maryland, Attorney General Douglas Gansler has reached a settlement with one such product maker, CleanWell Company and its affiliate OhSo Clean, Inc. It resolves claims that CleanWell hand sanitizer is "proven to kill 99.99% of germs that can make you sick," and is "proven to kill 99.99% of germs including MRSA, Salmonella, Staph, and E. coli," without adequate substantiation for those statements.
'Unsubstantiated claims'
"Companies that make unsubstantiated claims about their products deceive consumers into spending their hard-earned money on something that may not live up to its billing," Gansler said. "With flu season approaching, consumers should know that, according to the Centers for Disease Control and Prevention (CDC), washing with soap and water is the best way to reduce germs on your hands and that hand sanitizers do not eliminate all types of germs."
Under the terms of the agreement CleanWell has agreed to change how it markets its hand sanitizer products and to refrain from any false, misleading or deceptive promotion of its hand sanitizer products.
$100,000 in penalties
CleanWell will also pay $100,000 in penalties and costs and refrain from representing that its hand sanitizer can prevent disease or infection. The agreement also bars CleanWell from asserting that its product can kill any specific percentage of germs.
In 2011 the Food and Drug Administration cited CleanWell -- maker of CleanWell All-Natural Foaming Hand Sanitizer, CleanWell All-Natural Hand Sanitizer, CleanWell All-Natural Hand Sanitizing Wipes, and CleanWell All-Natural Antibacterial Foaming Handsoap drug products -- for "significant violations" of Current Good Manufacturing Practice (CGMP) regulations for Finished Pharmaceuticals.
Inspectors said they found the products to be adulterated within the meaning of the Federal Food, Drug and Cosmetics Act.
---