---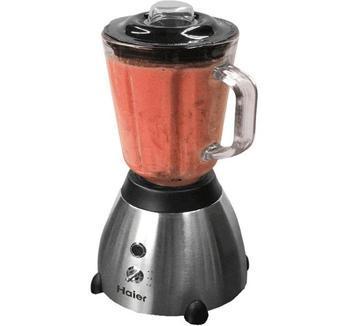 Haier America Trading has agreed to pay a civil penalty of $850,000, resolving Consumer Product Safety Commission (CPSC) staff allegations that it failed to report immediately a defect involving its blenders that resulted in nearly 60 incidents and an injury to a consumer's hand.
The nut on the blender that holds the blade assembly can dislodge during use, allowing the blade assembly pieces to break apart, and/or crack the blender's glass jar, posing a laceration hazard to consumers.
The settlement agreement has been provisionally accepted by the Commission (4-0).
Haier America sold the blenders through retail stores between October 2006 and October 2009. The company became aware of the incidents and injury between January 2007 and September 2009, yet did not file a full report to CSPC until October 2009.
Violation of the law
Federal law requires manufacturers, distributors and retailers to report to CPSC immediately (within 24 hours) after obtaining information reasonably supporting the conclusion that a product contains a defect that could create a substantial product hazard, creates an unreasonable risk of serious injury or death, or fails to comply with any consumer product safety rule or any other rule, regulation, standard or ban enforced by CPSC.
CPSC and Haier America announced a recall of nearly 54,000 blenders in December 2009.
---