---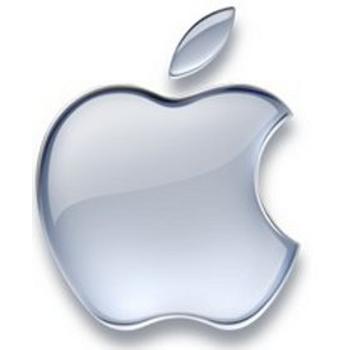 A hacker group claims they've been successful in stealing the device information numbers of 12 million Apple customers, specifically iPhone and iPad users.
The group said they stole the data from a New York based FBI agent's laptop, which set off an alarm for many Apple users who believe they may be one of the hacked victims.
Here's what the group wrote after releasing 1 million unique device identifiers (UDID) to substantiate their story:
During the second week of March 2012, a Dell Vostro notebook, used by Supervisor Special Agent Christopher K. Stangl from FBI Regional Cyber Action Team and New York FBI Office Evidence ResponseTeam was breached using the AtomicReferenceArray vulnerability on Java, during the shell session some files were downloaded from his Desktop folder one of them with the name of "NCFTA_iOS_devices_intel.csv" turned to be a list of 12,367,232 Apple iOS devices including Unique Device Identifiers, user names, name of device, type of device, Apple Push Notification service tokens, zipcodes, cellphone numbers, addresses, etc. the personal detail fields referring to people appears many times empty leaving the whole list incompleted on many parts. No other file on the same folder makes mention about this list or its purpose.
The hackers named AntiSec are comprised of different members of the main hack group Anonymous, and said they wanted to warn people of what the U.S. government and the FBI were up to.
"Well, we have learnt it seems quite clear nobody pays attention if you just come and say 'hey, FBI is using your device details and info and who the [expletive] knows what the hell are they experimenting with that, well sorry, but nobody will care," wrote one of AntiSec reps in an email rant.
UDIDs
So what are UDIDs exactly?
They're just what the name implies -- a unique number assigned to a device. Every device has its own identifier and each number is used only once. It's not a number users would be familiar with and unlike a user id or password, the UDID is burned into the hardware and stays there throughout the life of the device.
Think of it as a VIN number for electronic devices.
Although the numbers aren't connected to all of your computer's data like user names or passwords, the numbers can potentially be used to match each device with its owner.
In fact there's already a program developer in Florida who has created a program where Apple users can check to see if their UDID was one of the numbers on the FBI list, or one of the numbers that's been hacked.
But before you get too worried about your personal information being compromised, the FBI has since released a statement that says the hackers aren't being truthful and UDIDs were actually never stolen.
"The FBI is aware of published reports alleging that an FBI laptop was compromised and private data regarding Apple UDIDs was exposed," the government agency said in a statement. "At this time, there is no evidence indicating that an FBI laptop was compromised or that the FBI either sought or obtained this data."
However some Apple users have already sent out tweets saying they confirmed that some of their UDIDs have been compromised, though how they would know that is an open question. The FBI insists AntiSec's hacking claims are not merely a fabrication, but an out-and-out falsehood.
"Statement soon on reports that one of our laptops with personal info was hacked," the FBI Press Office said in a Twitter post. "We never had info in question. Bottom Line: Totally False," the tweet read.
Trumped the iPhone
The sudden reports of Apple devices being hacked trumped the company's big news of the iPhone 5 possibly being introduced on September 12, of this year.
The Apple company, based in Cupertino Calif., released an invitation wanting the press to attend a media event that will be held in San Francisco later this month.
Although the flyer didn't actually say the new iPhone was being introduced, a huge number five was shadowed under a number 12, which hinted that the new edition of the Apple phone will be revealed in a little over a week, leaving consumers around the globe salivating in anticipation.
Rumors have been circulating that the new phone will have a pretty substantial change in design, including a slimmer and bit longer appearance with a brighter display screen, and that's for starters.
---