---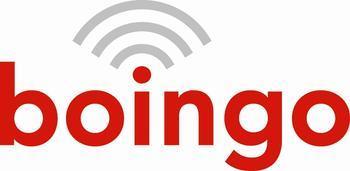 Google Play and Boingo are offering free Wi-Fi to consumers at more than 4,000 locations across the country but is making no secret of the fact that Windows Phone, Blackberry and iOS users are not on the invitation list.
Before you get too excited about this, please note that it's only through the end of September.
The Wi-Fi hotspots are part of Boingo's Cloud Nine Media platform, a global advertising network that Boingo said "enables brand advertisers to reach a captive audience through Wi-Fi sponsorships." And you thought Boingo just wanted to be helpful?
Sponsored Wi-Fi locations include 15 airports, such as New York's John F. Kennedy, Chicago O'Hare and Seattle-Tacoma, Boingo-enabled Manhattan subway stations, and thousands of hotels, shopping malls, cafés and recreational areas.
Sponsorship network
"Google Play is the first to take part in our newly expanded Wi-Fi sponsorship network, which reaches millions of consumers each month with place-based brand engagements," said Dawn Callahan, vice president of consumer marketing for Boingo Wireless. "Sponsorships like this give users the free Wi-Fi they crave, advertisers the consumer interaction they need, and venues the revenue to offset the costs associated with providing a high-bandwidth Wi-Fi experience."
The free Boingo Wi-Fi lasts through the end of September. With the recent acquisition of Cloud Nine Media, Boingo Wireless now offers brands a global advertising network that includes more than 70 leading airports, the New York City subway, shopping centers, stadiums and thousands of hotels, restaurants and recreational areas, reaching more than 1.5 billion people annually.
---