---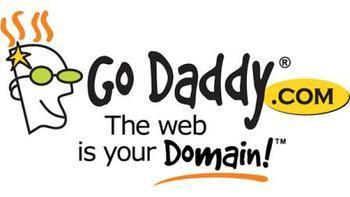 If you were trying to access a favorite Website Monday and found you couldn't, you can blame an anonymous hacker. Maybe.
A hacker using the Twitter handle Anonymous Own3r claimed responsibility for taking down the hundreds of thousands of Websites and domains hosted by GoDaddy.com. The sites were unavailable for about four hours, company officials said.
GoDaddy has posted this notice at the top of its main page:
"At 10:25 am PT, GoDaddy.com and associated customer services experienced intermittent outages. Services began to be restored for the bulk of affected customers at 2:43 pm PT. At no time was any sensitive customer information, such as credit card data, passwords or names and addresses, compromised. We will provide an additional update within the next 24 hours. We want to thank our customers for their patience and support."
Not sure what happened
The technology Website CNET quotes a GoDaddy spokeswoman as saying she could not confirm that a particular hacker was responsible for the outage. She said company officials were working to determine the exact nature of the problem and what caused it.
During the time the system was down, Web users were unable to access sites hosted by the service, most of which are operated by small businesses. Neither could customers access email that is hosted on GoDaddy servers.
GoDaddy is one of the largest hosters of Websites and is the largest domain registrar. Technology experts say Monday's outage likely affected millions of Websites.
The company is known, in part, for its advertising scantily-clad women. It usually airs a commercial during the Super Bowl.
As for Anonymous Own3r? The owner of that handle tweeted that he or she took down GoDaddy because, basically, they wanted to demonstrate how easy it was.
---