---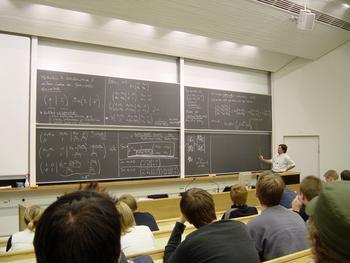 It's interesting when your particular generation is no longer the youngest or the most trend-setting. It happens kind of subtly without you even knowing.
One day your generational group is the most technologically advanced, the most educated, and for a fleeting moment in time determines what's relevant and cool within popular culture.
Next thing you know the letter associated with your generation moves on down the alphabet, and all of a sudden Gen X becomes Gen Y and so on and so on. I wonder what letters we'll use after Generation Z is born.
The youngest generation of adults are the ones who decide what ways the globe will shift, while at the same time influencing some of what the following generation will be exposed to.
A good test for yourself to determine if your age group is still on the front lines of world change is to look at some of the technology and the people behind it.
If most of the creators of new technology are of the younger generation it's a sign that shows the younger ones are really starting to impact the globe.
Or turn on the radio to see if any of the groups or acts you like is on heavy rotation. If not, that's surely another sign some of the culture has moved on, unless you listen to adult contemporary.
Once you notice a large portion of your surroundings are vastly different from the things you were raised with, you know a new generation is on its way of taking over. And that's not a bad thing, I mean, our particular age group can't be in the global spotlight forever, right?
Job situations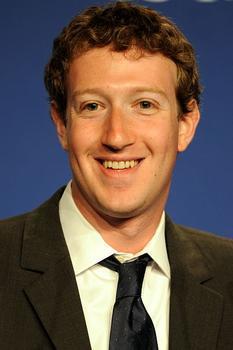 Another way to tell a generational change is by looking at how younger people are employed. New job opportunities, newly developed industries and the way people work are definite indications of changing times.
A newly released study by job and salary experts PayScale.com shows that 63.3% of Generation Y workers have at least Bachelor degrees while 12.8 % have their Master's. And the median years with each employer for Gen Y'ers is only two, compared to Generation X (5 years), Baby Boomers (7 years) and the Silent Generation (10 years).
PayScale along with the research company Millennial Branding conducted a survey with 500,000 workers from the Gen Y age group. And just what years represent this younger corner of the working population?
Different dates have been used by different people, but the general range of folks in Gen Y were born somewhere between the late 1970s to the very early 2000s. They're also called "Generation Next" or the "Millennial Generation". I've even heard Gen Y'ers being referred to as the "@ Generation".
Technology a constant
In short, this particular age group has never known a world without sophisticated technology. Many in Generation Y have used that technology to create jobs for themselves instead of breaking their neck looking for a specific position.
The PayScale survey showed that 47% of Generation Y employees work in companies with 100 employees or less, showing many of these businesses are start-up brands that are often run by people in their 20s and 30s.
The survey also showed that 15% of Gen Y'ers are already in management roles, and they're working in higher-paying jobs like software developers, which earn $61,900 on average.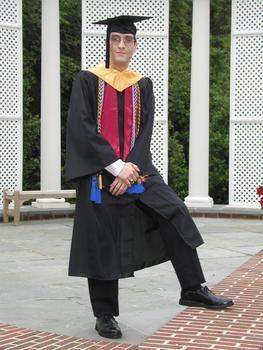 The Millennial Generation also work in jobs like mechanical engineering ($59,300), web developer ($45,100), registered nurse ($50,200) office manager ($32,600) and administrative assistant ($29,300).
Not only does Generation Y appear to live life more inclusively — seemingly co-existing with people from other races, sexual orientations and backgrounds more harmoniously -- they also think on more global terms as it pertains to both business and travel.
Studying the Chinese language and culture is one of the most popular majors in college, shows the survey. Other popular majors among the Gen Y group are neuroscience, bioengineering, entrepreneurial studies, and sports management.
According to the survey the most lucrative majors for those in Gen Y are petroleum engineering ($97,400), chemical engineering ($66,600), systems engineering ($65,900), nuclear engineering ($64,000) and computer engineering ($63,000).
Big cities
It also seems the bigger cities are where younger people are moving and working nowadays, as 26% have found jobs in Washington D.C., and 25% have found jobs in both New York City and Boston.
Another unearthed fact by the researchers was that "more professional Gen Y employees have an M.B.A than have no higher education at all."
The overall average salary for Generation Y employees is $44,600 for men and $35,400 for women. Apparently one thing Gen Y still has is that pay discrepancy between the genders.
Right now it's Gen Y's turn to show the world what they got.
At this very moment the generation is behind the curtain of the world stage trying to remember all the lessons from previous generations, while at the same time getting ready to use the things they've learned on their own.
By being the most educated, the most technically savvy, and living in a world with the most amount of diversity, one could say Gen Y just might be prepared to eventually run the world. At least we hope so, because they're up next.
---