---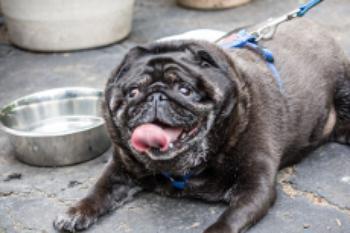 There is no doubt dog is man's best friend, but she can be expensive. There's food, flea and tick medicine and periodic visits to the vet, which can be as expensive as some trips to the doctor.
Then there's your insurance premiums, one of the hidden costs of living with a dog. The Hanover Insurance Group says dog bite claims are on the rise and accounted for more than one-third of all homeowners insurance liability claim dollars in 2011.
If you have a dog living in your household, your insurance company may increase your premium to reflect that. The Insurance Information Institute reports the cost of dog bite claims -- reflected in both medical costs and jury awards -- rose 53.4 percent from 2003 to 2011.
Some breeds aren't covered
While dog bites are covered under most homeowner liability policies, some policies exclude certain breeds. Before adopting, rescuing or buying a dog, The Hanover recommends checking with your insurance agent to see if the breed you are planning to add to your household can be covered.
Some dog owners have taken the precaution of purchasing an umbrella policy to add additional liability coverage. These policies kick in when a liability claim exceeds the normal homeowners policy coverage. Mark Desrochers, president of The Hanover's personal lines business, says a one million dollar umbrella policy can cost between $100 and $300 per year.
Advice
If you don't have a dog but are planning on getting one, the Insurance Information Institute offers these tips for reducing the risk of dog bites:
Consult with a professional (e.g., veterinarian, animal behaviorist or responsible breeder) to learn about suitable breeds of dogs for your household and neighborhood
Spend time with a dog before buying or adopting it. Use caution when bringing a dog into a home with an infant or toddler. A dog with a history of aggression is inappropriate in a household with children
Be sensitive to cues that a child is fearful of or apprehensive about a dog. If a child is or seems fearful or apprehensive, delay acquiring a dog. Never leave infants or young children alone with any dog
Have your dog spayed or neutered. Studies show that dogs are three times more likely to bite if they are not neutered
Socialize your dog so it knows how to act with other people and animals
Teach children to refrain from disturbing a dog that is eating or sleeping
Play non-aggressive games with your dog, such as "go fetch." Playing aggressive games like "tug-of-war" can encourage inappropriate behavior
Avoid exposing your dog to new situations in which you are unsure of its response
Never approach a strange dog and always avoid eye contact with a dog that appears threatening
Immediately seek professional advice from veterinarians, animal behaviorists, or responsible breeders if your dog develops aggressive or undesirable behaviors
Of course, most dogs are friendly and loving creatures and the insurance industry acknowledges that. Still, they're paid to look at the risks and in recent years, the risks have been rising. The numbers don't lie.
---